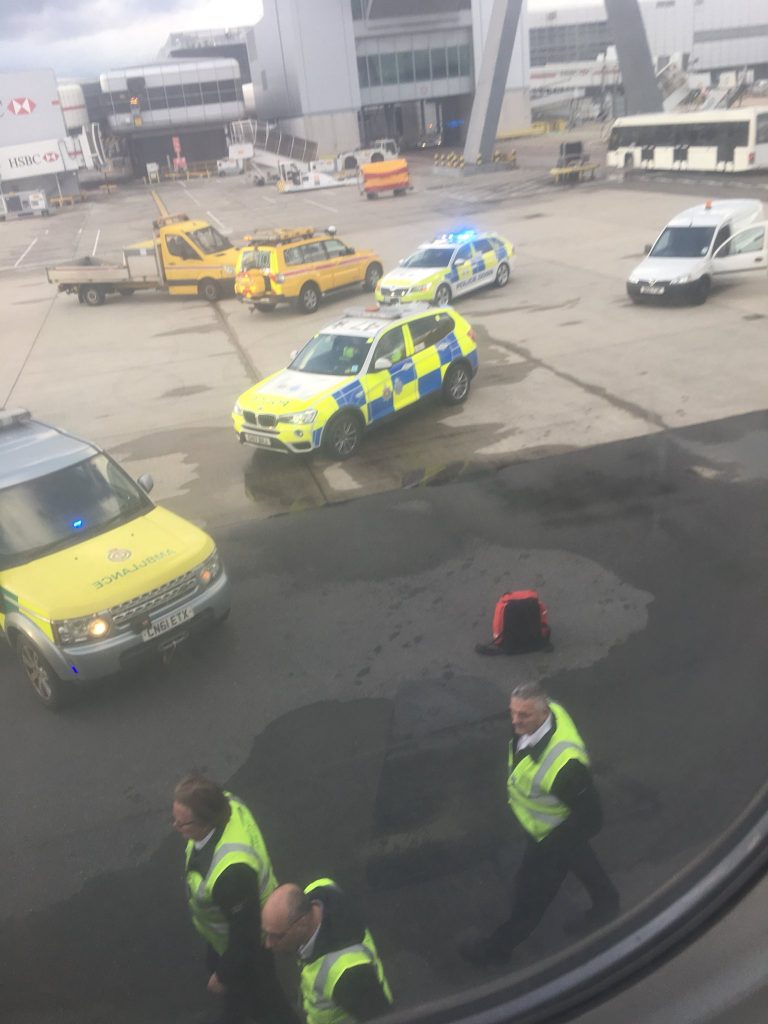 According to reports, an Airbus A319 has struck a ground crew member at Gatwick airport during pushback.
Passengers were stuck onboard the Russia-bound aircraft for more than two hours as emergency services attended the scene.
The Rossiya aircraft to St Petersburg was suddenly halted moments before take-off and kept on the tarmac.
Twitter user Flora Lu claimed the plane ran over the foot of a ground crew member. She added that cabin crew told passengers that a person was trapped under the wheel.
No idea what is going on but I'm broken english I have been told that a member of the ground team has been injured here as we planne to take off to Russia from Gatwick?! @BBCNews @SkyNewsBreak @itvnews @LondonNewsUK #gatwick pic.twitter.com/rPlTRBrmMF

— Töm Chapman_TCXHD (@HeresTommy) March 28, 2018
A spokesperson for Gatwick Airport told the Sun: "We can confirm that an incident took place on the airfield at 1710 where a Dnata employee was unfortunately injured and the emergency services were required to attend."
The Dnata employee was taken to hospital by air ambulance and an investigation has been opened into the incident.