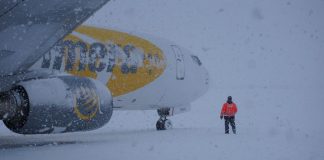 Keflavik International Airport has been closed after Icelandic airline Primera Air Boeing 737-800 (reg.YL-PSH) from Alicante skidded off the runway upon landing. The cause of...
https://www.youtube.com/watch?v=CpEKxfIXTJQ A Delta flight from Beijing to Detroit in the USA had to make an emergency landing on Friday afternoon after one of its engines...
https://youtu.be/jPhtdQu6Br0 We have confirmation American Airlines #AA211 declared an emergency due to maintenance issue.
An American Airlines flight from Reagan National hit a flock of birds during takeoff Wednesday evening. Flight #AA4411 was headed to Fort Myers, Fla., but...
Passengers recorded video of a man being kicked off a Delta flight to Milwaukee last week after he used the bathroom while the plane...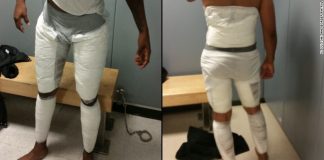 Customs and Border Patrol officers at New York's JFK airport said they captured two more passengers who attempted to smuggle drugs by strapping packages...