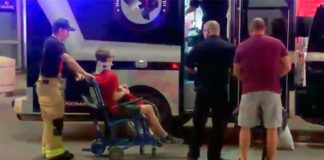 A turbulent flight from Panama to Houston resulted in seven passengers being hospitalized Tuesday afternoon. The Houston Fire Department met United Airlines Flight 1031 on the...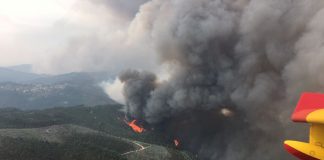 An earlier report from local officials said a Canadair plane crashed in the mountainous region of Pedrogao Grande while trying to exinguish the devastating...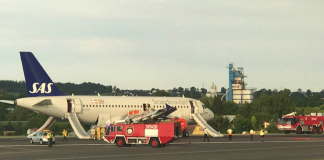 A Scandinavian Airlines Systems plane was forced to make an emergency landing in Gdansk, Poland, shortly after takeoff on Tuesday due to smoke in...
An easyJet flight full of holidaymakers was forced into an emergency landing in London after two women had a mid-air bust-up. Sam Tinsly, 22, from...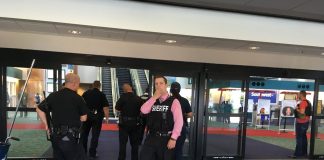 Officials have confirmed a man attacked a police officer with a knife today at Bishop Airport. The airport was evacuated at about 9:40 a.m. today,...