A Flybe plane with up to 78 passengers and crew was forced to make an emergency landing today after one of its engines failed mid-flight. John...
A Virgin flight heading to Sydney from Port Macquarie had to make an emergency landing at Newcastle airport on Wednesday. Raymond Terrace Fire and Rescue were...
https://www.youtube.com/watch?v=dyxTSaHVfvI According to the Federal Aviation Administration, Harrison Ford was cleared by air traffic controllers to land on runway 20L and correctly repeated the clearance...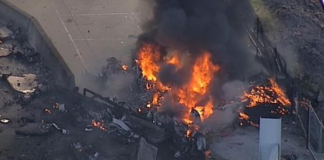 Five people are feared dead after a small charter plane "came in low and fast" before crashing into the Direct Factory Outlet shopping centre in...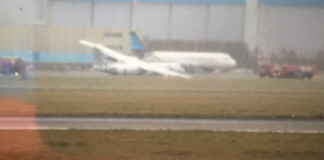 Flybe flight #BE1284 DHC-8 right landing gear collapsed. Emergency services rushed to the plane to evacuate passengers. The plane (reg.G-JECP from EDI) apparently skidded runway/taxiway...
Staff have been ticked off for relieving themselves inside the massive holds of Boeing 747s because they cannot be bothered to trek back to...