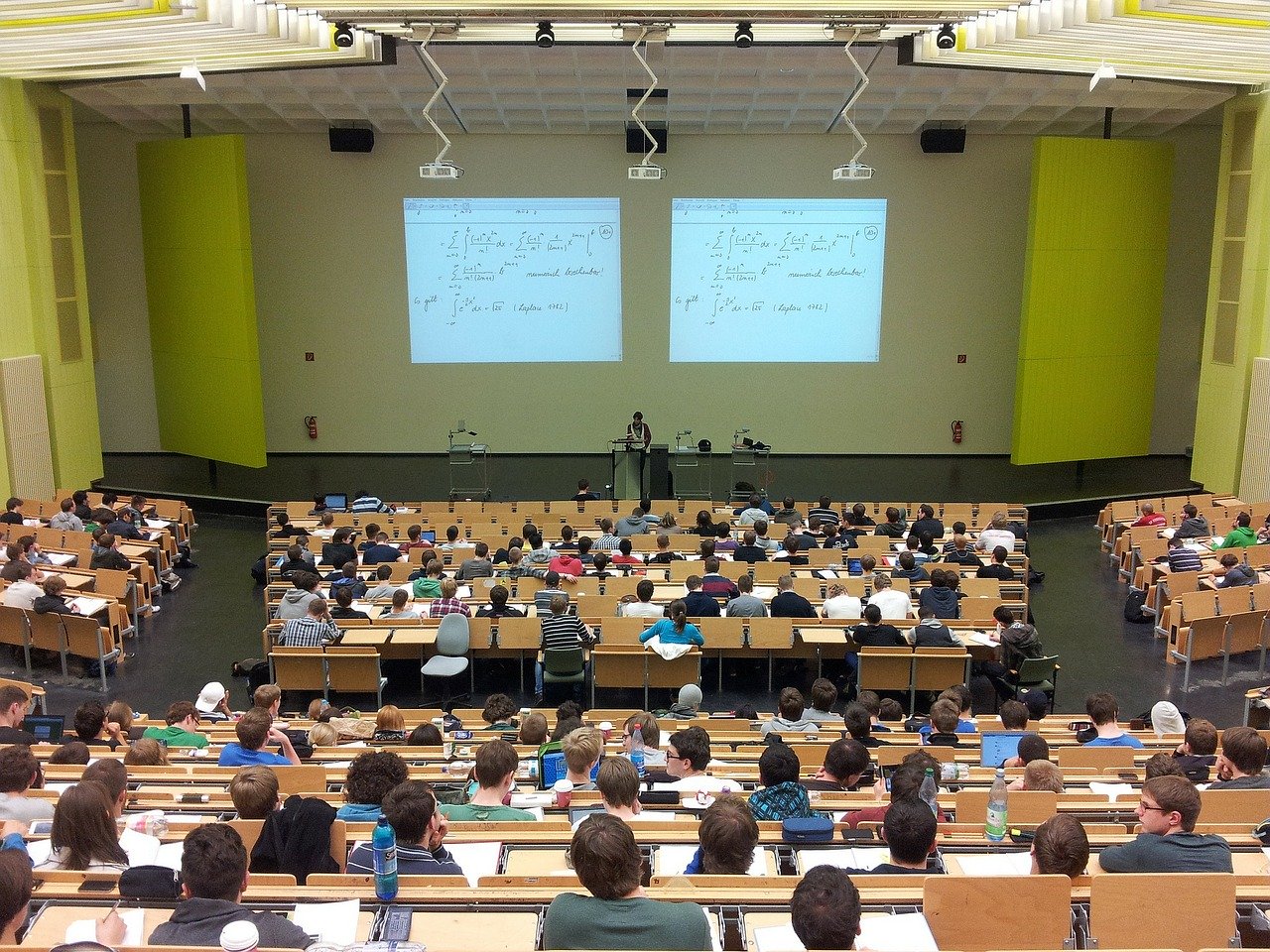 Attending pilot school is something courageous and a big step towards your future. There are many perks to attending flight school but also pursuing an aviation degree program; that is because by attending flight school, you not only learn how to operate an aircraft, but you are also starting to understand what it means to be brave, in the realest sense. You learn how to be patient, strong, and mindful, and you can develop intrinsic qualities easily through focusing on specific subjects. However, be weary: not all aviation degree programs are worth it. Some of them are better than others, so you must be attentive when picking the right school for you. Here is out top list for you; hope you will enjoy it. 
Embry-Riddle Aeronautical University
Embry-Riddle Aeronautic University has two campuses: one in Daytona, Florida, and the other one in Prescott, Arizona. Depending on your preferences, lean towards the more attractive option. This school offers great academic programs and opportunities for more than 30,000 each year. ERAU is considered the largest aviation university in the States. It trains pilots, air traffic managers, meteorologists, and air safety controllers. It also features numerous aircraft systems and offers a great deal of careers available for its students. 
Notables: ERAU is included in top 10 aeronautical universities in the world. 
San Jose State University
One of the oldest public universities on the West coast, San Jose State University is close to Silicon Valley and a leader in science, innovation, and flying. It trains about 33,000 each year to become professional pilots, operators, aviation managers, and maintenance managers. "Their BS in Aviation is one of the most widely recognized in the country, after ERAU's," writes Desha Philips, online assignment writing service coordinator of StudyClerk.com and pilot activist. 
Notables: SJSU is well-known for its accomplishments throughout the years. The uni is a member of the National Space Grant College and Fellowship program, which is pretty dope if you ask me.
Ohio State University
Located in Columbus, Ohio State University is one of the oldest schools in America; it is also widely known for the sciences and its intensive research programs, training around 60,000 students each year (of course, in various domains, not only aviation). Its center, the Center for Aviation Studies and the College of Engineering offers classes in airport management, advanced multi engine operations, air transportation analysis, and instrument flight fundamentals. 
Notables: Ohio State University is a member of the Big Ten Academic Alliance, as well as home to the Aeronautical & Astronautical Research Laboratory. 
The United States Airforce Academy
Located in El Paso, Colorado, the U.S. Air Force Academy is one of the toughest schools to get into. That's mostly because, first of all, this is a military academy, meaning you are not training to become a commercial airline pilot. The academy trains about 5,000 students on average each years and specializes in Aircraft Engine Design, Flight Test Techniques, Aircraft Feedback Control Systems, and Aircraft Dynamic Stability and Control. 
Notables: the coolest thing about attending military school is that the U.S. pays for everything! Your tuition, board, and room will be covered for the entire stay at the Academy and more than that, you'll receive a monthly stipend to spend as you wish.
Georgia Institute of Technology
Located in Atlanta, Georgia, GIT is one of the most well-known unis of the South, training nearly 30,000 students each year. Its programs include engineering, business, and the sciences. Special features: the Georgia Tech Guggenheim School of Aerospace Engineering, which provides classes in Aerodynamics, Mechanical Behavior of Composites, and Introduction to Avionics integration. 
Notables: Georgia Tech is one of the best universities in the United States, ranking top 10 public schools in the country. Most of its new departments have been renovated over the last years. Georgia Tech programs are considered top 5 in the nation. 
Conclusion
I hope our list helped your decision-making process in the most productive way. Keep in mind that attending pilot school is a lifelong commitment; becoming a pilot means taking the lives of hundreds of people in your hands. Thus, make sure that you are all in when you take this big step; and what's the most important of all, make sure you like it. These colleges that I've mentioned earlier are just a tool that bring you closer to your goal – they're not the goal itself. Keep that in mind. Good luck, my dear friend!
<Author Bio>
Emma Rundle is a creative writer and web designer. Her passion for aviation led him to become a glider plane pilot. Emma's main activity is traveling the world in search of enlightenment.