On Tuesday around 4 PM, a Piper Cherokee took off from Harford County Airport near Churchville, Maryland.
Over two hours, the pilot flew a complex path that took him as far west as Prettyboy Reservoir and back east as far as Perryville. When viewed end to end, his flight path, about 28 nautical miles end to end and about 191 nautical miles total, delivered a middle finger to the pandemic that continues to ravage the US and disrupt our lives: "FUCK COVID 19," it read.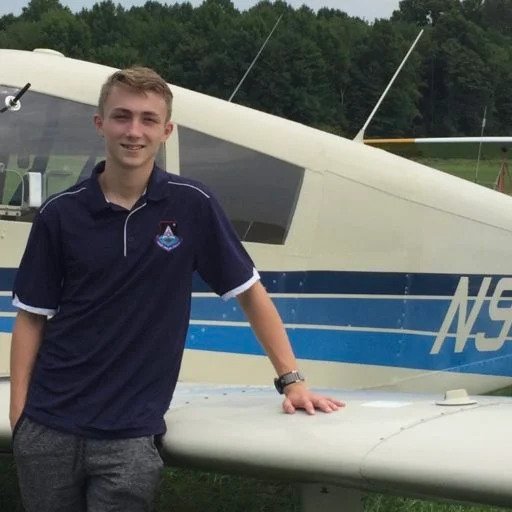 The pilot was a 19-year-old Towson University student named Greggor Hines. (The plane belongs to his dad.) Reached by phone, Hines tells Washingtonian he hadn't planned to execute such a flight when he set out on his first flight in a while. "We'd just got a new compass in the airplane, and I just had to check it out somehow," he says. While aloft, he realized via the flight-planning app ForeFlight that he could use his outing to "express how I felt."
So with one eye on the app, Hines carefully spelled out his message as he flew, keeping the letters fairly uniform in size. He's been flying since he was 9 years old and first soloed when he was 16.