An Ex-Jet Airways Boeing 777-300ER left Amsterdam Schipol, where it had been parked for 2.5 years since the spring of 2019.
The Boeing 777-300ER, with new American registration N377CL (formerly VT-JEW), departed Schipol at 11:55 local time and arrived in Victorville at 13:29 local time on Tuesday, October 19.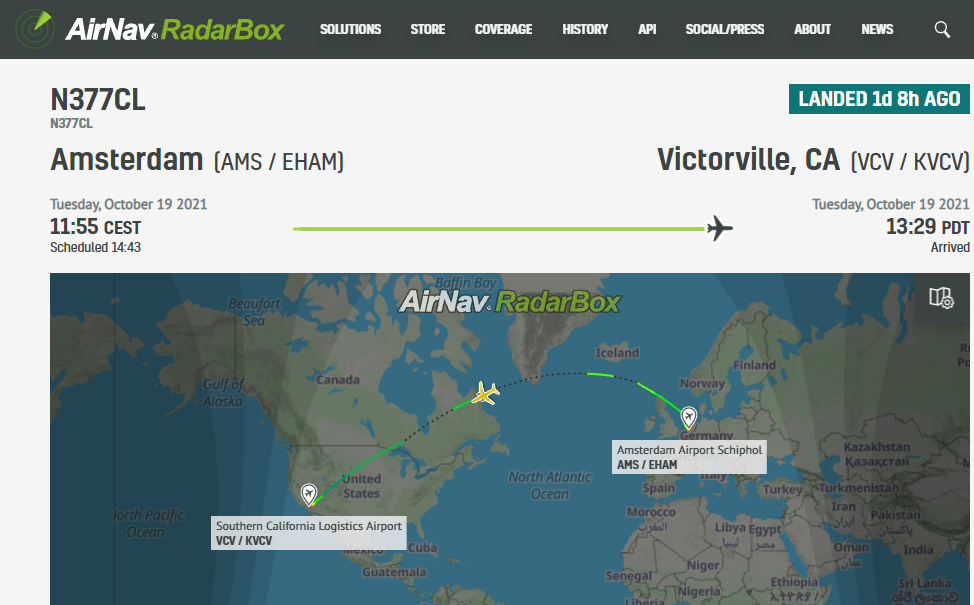 The Boeing 777 was bought by the International Aerospace Group, which engages in the maintenance and trade of aircraft engines. It was purchased to disassemble and sell the individual parts.
The aircraft was initially delivered to Jet Airways on August 31, 2007, and is currently 14.2 years old. Jet Airways was declared bankrupt by the Noord-Holland District Court on May 21, 2019, on the orders of two creditors.
The former Jet Airways aircraft Indian airline was grounded since April 10 2019, in the Netherlands as collateral, as the airline had many outstanding and unpaid bills in the Netherlands. Multiple attempts have been made to sell the aircraft.