Comlux Boeing 787 Dreamliner operated a massive 20 hours and 19 minutes flights from Seoul to Buenos Aires on March 26th.
The Boeing 787-8, with registration P4-787, departed Seoul at 12:57 local time as flight XAA4787 and landed in Buenos Aires at 21:16. The flight had a great circle distance of 19,483km, making it the longest nonstop flight with passengers on board. This flight was a chartered flight.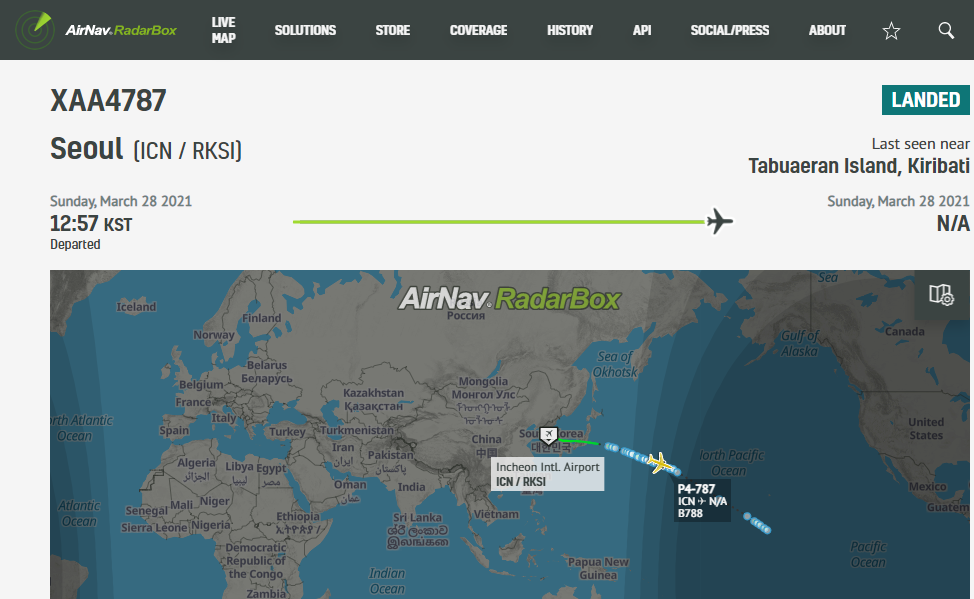 Qantas operated a special test flight from London Heathrow to Sydney with 49 passengers on board. A 787-9 Dreamliner also operated this flight, and it took 19 hours and 16 minutes to complete this flight.
Comlux is a luxury charter company that operates a range of reconfigured widebodies, including the Boeing 767, Boeing 777 and Boeing 787.
This flight was only possible as the 787-8 carrier fewer people and has a completely VIP interior, therefore less MTOW, increasing its range.
Feature Image: "Comlux"