A female passenger has died on board KLM #KL808 flight from Manila to Amsterdam.
A female passenger started coughing after departure from Manila. Over Russia, she suddenly felt unwell and fell into her seat 1K.
Another passenger noticed her difficulties and understood she was unresponsive. Flights attendants were immediately alerted and provided medical assistance with oxygen mask. A Dutch female doctor helped the cabin crew to perform a CPR for about one hour in the aircraft galley.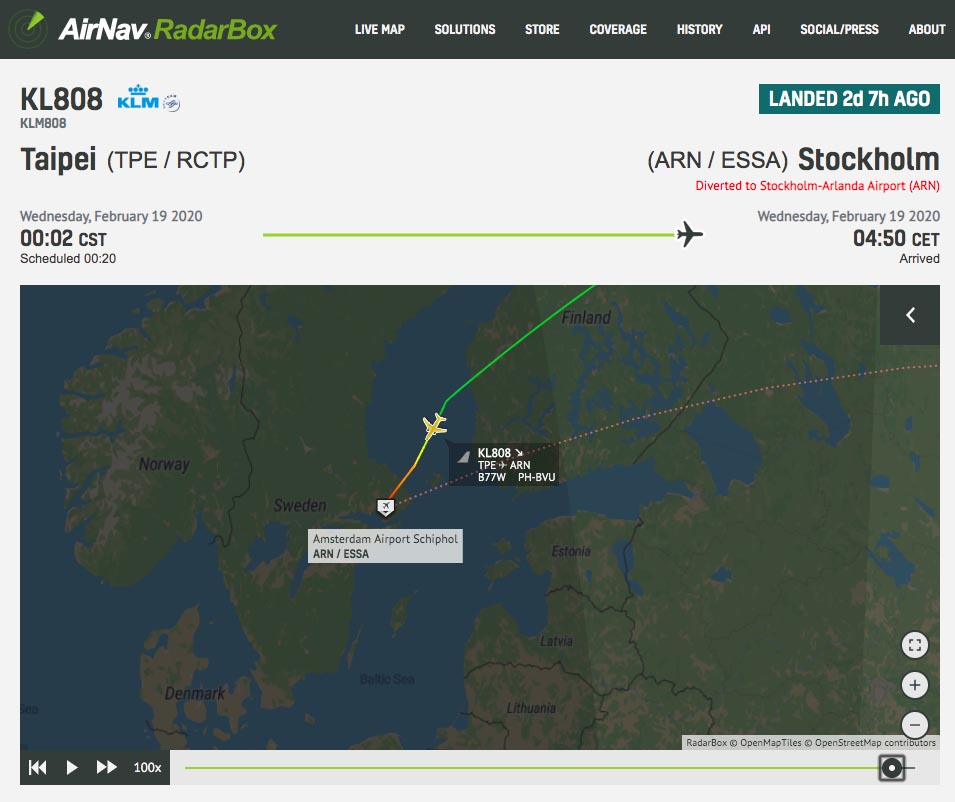 Pilots of the Boeing 77W were alerted and requested an emergency at Stockholm Arlanda Airport. Unfortunately, upon arrival the woman was pronounced dead.
In the meantime, flight suffered severe turbulence, so bad the aircraft had to be checked in Stockholm.