A Volga Dnepr Airlines IL-76 arrived in Bratislava, Slovakia, from Moscow amid the airspace closure.
The aircraft was granted special permission to fly over prohibited airspace.
The cargo plane arrived as flight VI5956 in Slovakia on Tuesday morning. The Ministry of Economy later confirmed that the IL-76 was transporting nuclear fuel for power plants. In a statement, the Ministry of Economy said:
"The Ministry of Economy has helped to ensure the supply of nuclear fuel, which will be able to be used by Slovenské elektrárne (SE). Today (March 1, 2022), the IL76 aircraft of the company Volga Dnepr Airlines, which delivered nuclear fuel to us from the Russian Federation, landed at the Bratislava airport."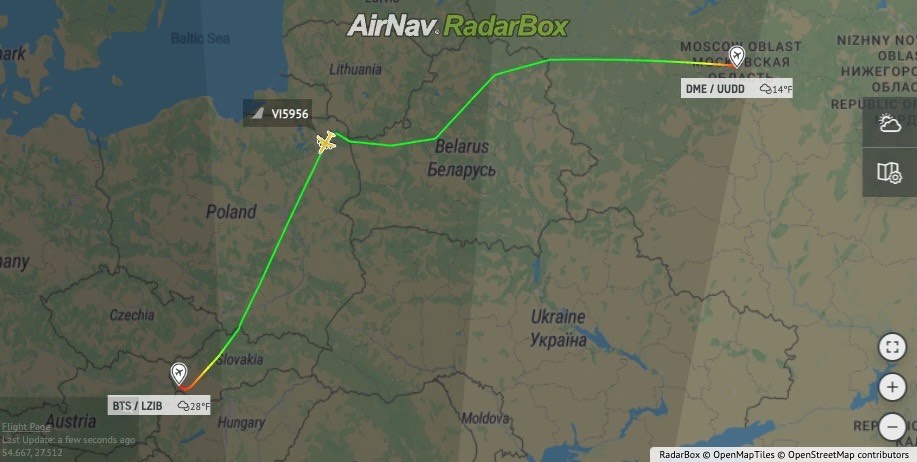 Although the airspace is closed for Russian flights, the flight was granted an exemption based on the phrasing in the NOTAMs, which is applicable for humanitarian aid and transport of nuclear fuel.
"After the gas and oil, the Slovak economy has another energy carrier insured. I am glad that we managed it logistically, and I also thank the Ministries of Foreign Affairs and Transport for the excellent coordination in dealing with permits, " the ministry quotes Richard Sulík.