An Airbus A321LR belonging to TAP Air Portugal performed an incredible 10-hour flight from Mozambique to Luanda on Monday, 29th March.
The Airbus A321LR, with registration CS-TXA, took off from Maputo, Mozambique at 8:59 local time and landed in Praia at 19:06 local time, ten hours and eight minutes after departure.
The flight was initially scheduled to land in Luanda, but it continued further to another destination and landed in Praia. The A321LR covered a distance of 4,500 miles.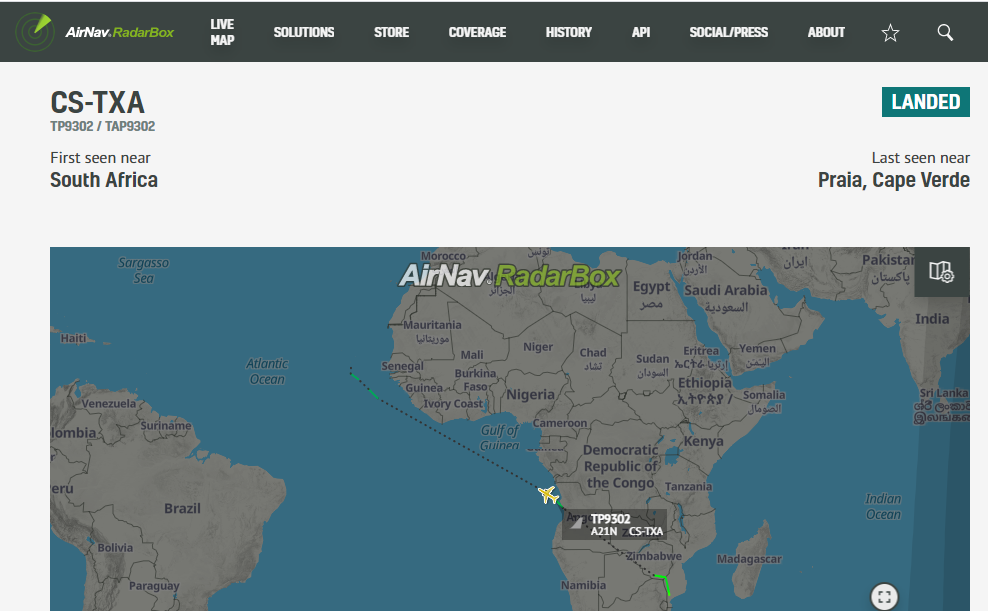 After this flight, TAP spokesperson said:
"Flight TP9302 of 29 March, operated by the Airbus A321LR CS-TXA, took it 10:07 hours, becoming the longest flight ever recorded in the Airbus A321LR fleet. The flight took off from Maputo, Mozambique, at 08:59 am, and landed in Cidade da Praia, Cape Verde, at 7:06 pm. This was a positioning flight that covered around 7200km (4500 miles)."
This was the longest flight ever operated on an Airbus A321LR aircraft breaking Azores Airlines flight from Lisbon to Bogota with a flight time of around 9 hours.
Feature Image: "Airbus"