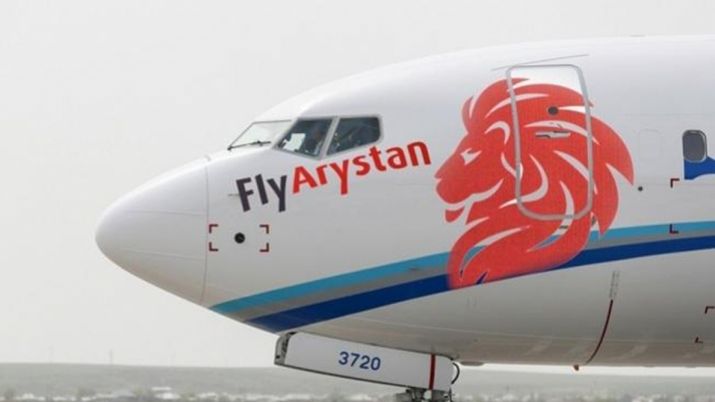 Air Astana intends to order 30 Boeing 737 MAX 8 airplanes to serve as the backbone of its new low-cost airline FlyArystan, the Kazakh flag carrier and Boeing announced at the Dubai Airshow. The companies today signed a letter of intent for the 30 airplanes with a list price value of $3.6 billion.
Since beginning operations in May 2002, Air Astana has steadily grown its business from its hubs in Almaty and Nur-Sultan (formerly Astana), sprouting a network that serves major cities across Kazakhstan, Central Asia, Asia, China, Europe and Russia. It operates a growing fleet that includes the Boeing 757, 767 and the Airbus A320 family.
In May, Air Astana launched FlyArystan to better compete in the growing low-cost segment. The company says the new airline has seen strong ticket sales in just the first few months of operation. The plan is to expand the fast growing domestic network, with international services to Moscow commencing next month.
Air Astana started regular flights 15 May 2002 and now operates on a network of 60 international and domestic routes from hubs in Almaty and Nur-Sultan The fleet comprises 38 Boeing 767-300ER, Boeing 757-200, Airbus A320/A321 (CEO/NEO/LR) and Embraer E190/E2 aircraft. Air Astana became the first carrier from the CIS and Eastern Europe to be awarded a 4-star rating and the Best Airline in Central Asia and India by international ratings agency, Skytrax in 2012 and has repeated the achievement every year through until 2019. Air Astana is a joint venture between the National Welfare Fund of Kazakhstan "Samruk-Kazyna" and BAE Systems with respective shares of 51% and 49%.