Airbus will fly an airBaltic A220-300 new generation single aisle aircraft, to five cities in four countries as part of a world demonstration tour.
The A220-300 will first attend the Zhuhai airshow (China) from November 5th until November 8th before flying to Chengdu on November 9th. The aircraft will continue on its journey with a stopover in Koh Samui (Thailand) on November 10th before flying to Kathmandu (Nepal) on November 11th. After that the airBaltic A220 will go to Istanbul (Turkey) on November 12th before returning to its home base in Riga (Latvia) on November 14th.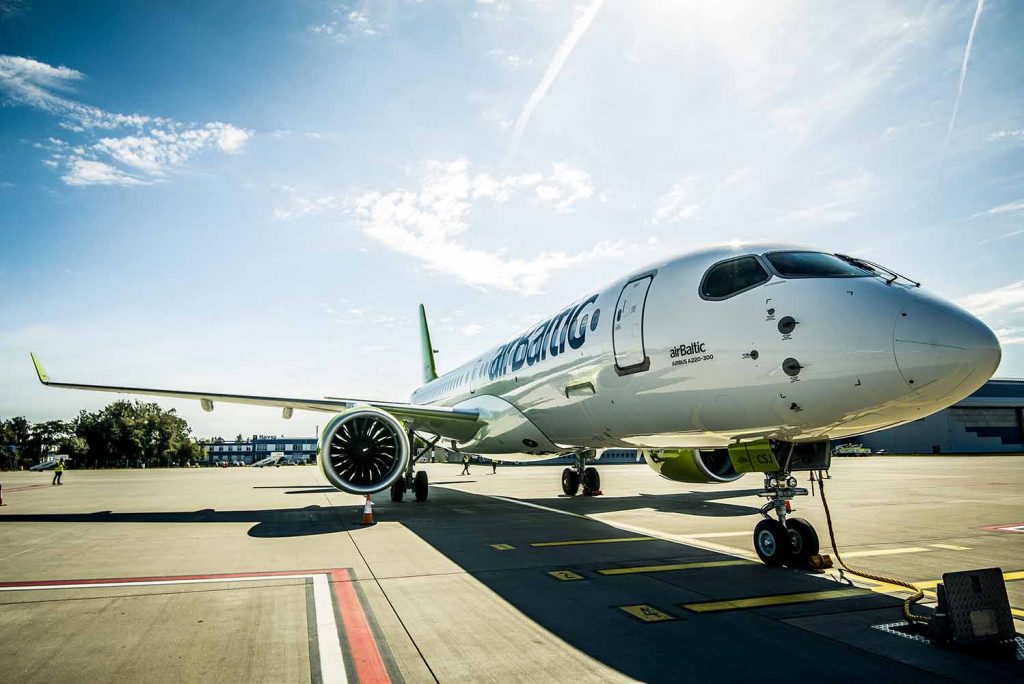 The A220 demonstration tour is a great opportunity for Airbus to showcase its newest family member in front of airlines and media and to offer a close up view of the aircraft`s outstanding characteristics, comfort, and performance, that benefit both operators and passengers alike.
airBaltic's A220-300 features a comfortable cabin arrangement able to accommodate 145 passengers in true widebody comfort. The Latvian airline already operates 13 A220-300s out of a total of 50 ordered.
The aircraft being used for the demonstration tour is an A220-300 belonging to airBaltic The aircraft is operated by an airBaltic crew.