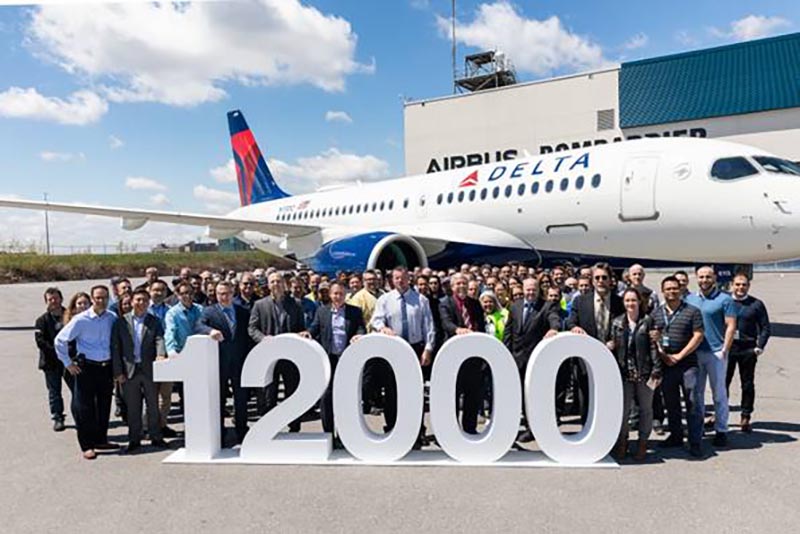 Airbus celebrated the delivery of its 12,000th aircraft ever in its 50-year history.
The aircraft was an A220-100, assembled in Mirabel, Canada and handed over to U.S.-based Delta Air Lines.
The aircraft is the 12th A220 delivered to date to Delta Air Lines since the carrier received its first A220 in October 2018. The A220 started scheduled service with Delta in February 2019.
Delta is the first U.S. airline to operate the A220 and is the largest A220 customer, with a firm order for 90 aircraft.