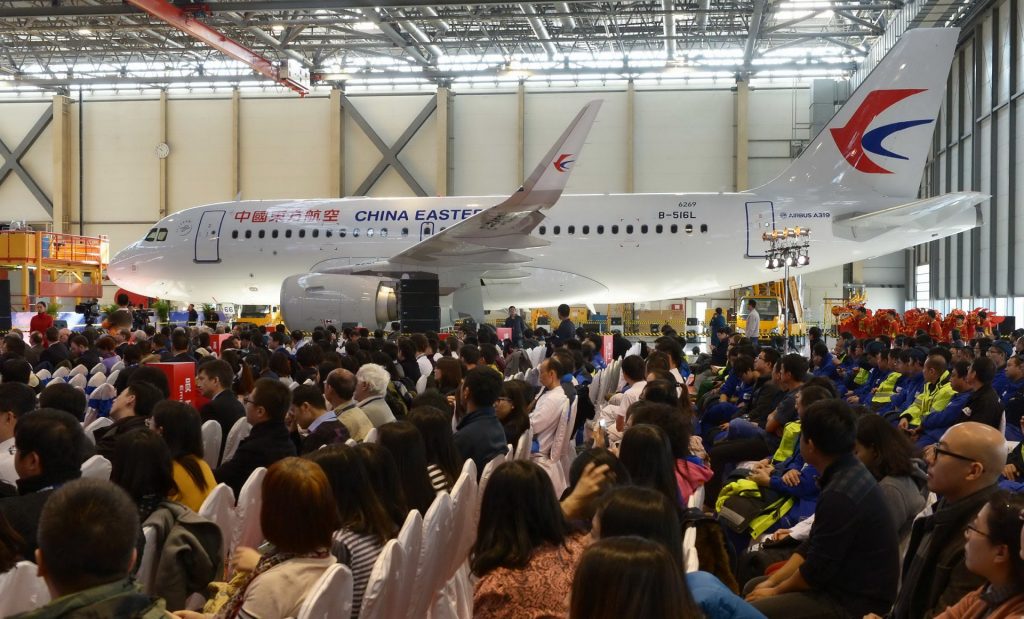 Airbus is expected to ramp up the production rate of the A320 Final Assembly Line Asia (FALA) in northern China's Tianjin to six airplanes per month by early 2020, according to Airbus China Tuesday.
The Airbus A320 FALA in Tianjin is now capable of conducting the final assembly of the A320 family single-aisle airplanes, including the latest model A320neo, Airbus China said.
The final assembly line has gradually ramped up since last year. To date, its production rate is around five A320 family airplanes per month.
In 2008, a joint venture of the A320 final assembly line was set up in Tianjin by Airbus and Chinese partners to meet surging demand from Chinese customers.
In June 2009, the Airbus A320 FALA in Tianjin delivered its first aircraft.
In 2018, Airbus delivered a total of 191 airplanes to Chinese customers.
To date, there are over 1,750 Airbus airplanes serving the Chinese market.