Have you ever heard about airport slot machines? If no, then it's worth knowing important details in this regard. Relaxation in gambling laws has expanded the reach of slot machines across the United States. Aside from casinos, you can find them in convenient stores, airport lobbies, clubs, and many other places. It means players have various options to try their luck through gambling games.
In this write-up, you are going to explore specific information about Airport Slots. People who are frequent travelers find it difficult to sit and wait for their flight. They don't want to restrict themselves to waiting chairs. Slot machines attract such folks and invite them to make extra cash instead of doing nothing. However, is it worth playing your favorite games at the airport? Let's dig into further details to find the truth.
The reason behind the Notorious Reputation of Airport Slots
If you compare airport slots to any other land-based casino, you will witness the lowest payback at the former. Seasoned gamblers avoid playing at the airport just because of this reason. They don't want to waste their time and money. Land-based slots won't disclose the payout percentage. It's not recommended to play such slot machines without having any idea about the RTP or Return to Player ratio. 
Various researches and surveys have discovered that Airport slots pay the lowest payback. On the opposite side, you can expect up to 98% RTP at online casinos. However, the recent technological advancement in the gambling industry has reassured a decent payback even at airport slots. Vegas airport slots are said to have a good payback ratio as compared to other places in the United States.
Where you can Locate Airport Slots
Not all airports in the United States or Canada offer the facility of slot machines. It means you won't be able to find them everywhere you go. Reno-Tahoe International and McCarran International are the only two airports in the USA that let you play slots while waiting for the boarding announcement. You can find a lot of wonderful airport games in Nevada. Those who wish to entertain themselves can take advantage of slots at either of the above two airport destinations. 
According to stats, 48.5 million travelers fly through McCarran Airport. That's the reason why this place has a wide collection of the advanced McCarran airport slots. On the contrary side, Reno Airport hosts just 4 million travelers every year. It means the collection of slots here is not that impressive. Las Vegas is also famous for a massive range of airport slots.
Low Payback Cause 
You must be wondering why airport slots offer low payback if they aim to become a busy gambling destination. Actually, casinos choose payback ratio to take the competitive edge in a given area. For instance, if a casino is offering 92% then the other one will try to offer 95% to attract more gamblers. The fastest payout online casino Canada offers the best payout in no time. Wise players choose this kind of casino for their gambling endeavors. In case of airports, they don't have any competition against casinos. The core purpose is just to provide entertainment to players. People at the airport don't care much about the payback percentage.
They just want to keep themselves entertained until they hear the boarding announcement. No one goes to McCarran or Reno-Tahoe International just to play slots. Regular and professional players go to their favorite land-based casinos. They know that making real money and getting a decent RTP isn't possible at Airports. That's why they never select Airports as their gambling destinations.
Online Slots VS Airport Slots
There are billions of mobile phone users across the globe. It's hard to find a person without a tablet or smartphone. If you don't want to play Airport slots, take advantage of free Wi-Fi facility at the airport to play online slots. You can register at any online casino and start playing favorite games. They offer much higher payback as compared to airport slots. You can many useful options to select from. Normal gambling websites normally offer up to 95% RTP, which is way better than the Airport. High-rated online slots can offer up to a whopping 99%. If you want to play for real money, then online slots are a great option to select.
Players' Verdict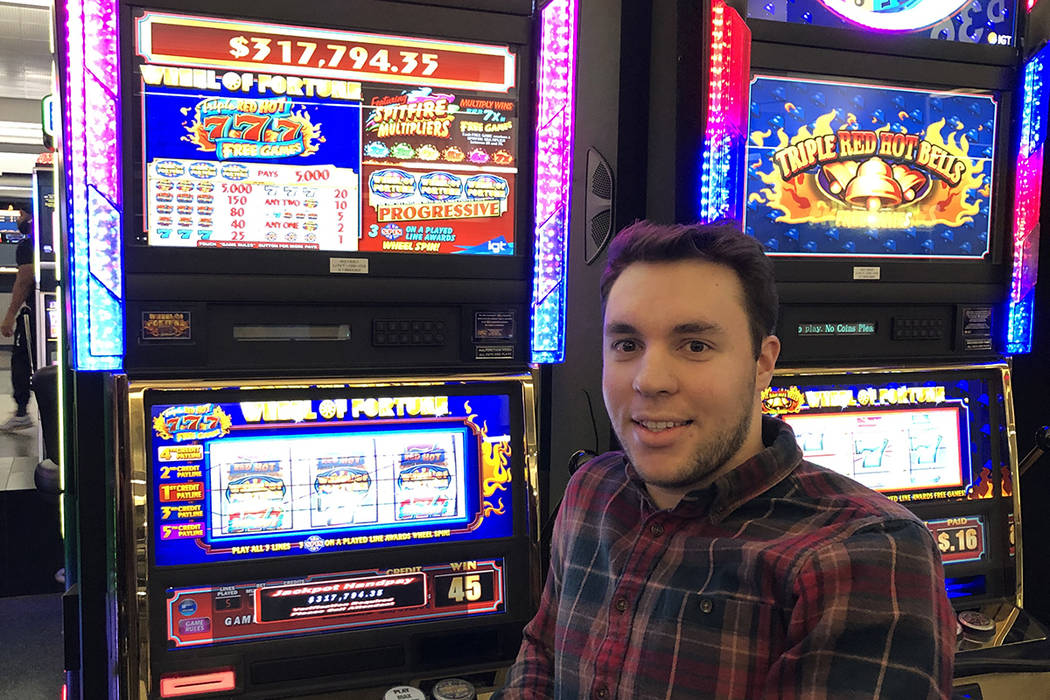 Don't get the impression that Airport slots are scam. They are fully lawful. However, you may not expect the highest RTP. If you are frequent slot traveler, then you must be aware of the players' verdict. Many people have won real money through Airport slots. No one has reported any scams. Nevertheless, most of them have expressed grievances against low payback.  
Conclusion 
Playing airport slots isn't a bad thing. They provide you with great entertainment, HD graphics, and impressive sound effects. If your purpose is to kill the time and enjoy gambling for some time, then there's no harm in playing airport slots. On the contrary side, gamblers looking for the highest RTP should prefer playing online slots at trustworthy online casinos. They are much better payback percentage as compared to land-based slots.
Author's Bio
Jason is a frequent traveler who keeps flying from one place to another. Copley spends his free time playing slots. He likes sharing his learnings with the rest of the gambling community.