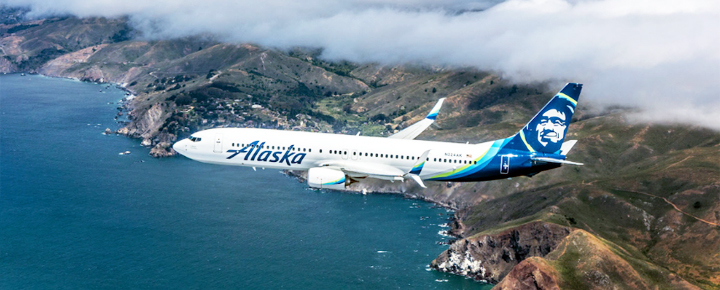 Former Facebook Executive Randi Zuckerberg has accused Alaska Airlines of allowing a first class passenger to sexually harass her. She alleges the harassment occurred on an Alaska Airlines flight from LA to Mazatlan, Mexico. Ms Zuckerberg posted a letter to the airline on her social media.
Feeling disgusted & degraded after an @AlaskaAir flight where the passenger next to me made repeated lewd sexual remarks. The flight attendants told me he was a frequent flier, brushed off his behavior & kept giving him drinks. I guess his $ means more than our safety? My letter: pic.twitter.com/xOkDpb0dYU

— Randi Zuckerberg (@randizuckerberg) November 30, 2017
In her letter Ms Zuckerberg says the passenger made explicit, lewd and highly offensive sexual remarks that began upon boarding. She brought the passenger's behaviour to the cabin crew's attention and was told the passenger was a frequent flyer on the route and they have had to speak to him about his behaviour in the past, and not to take it personally. Ms Zuckerberg told the crew she was extremely uncomfortable. She was then told she could be re-seated in a middle seat at the back of the plane, "which I almost did until I realised… why should I have to move? I am the one being harassed!".
Recent events involving sexual harassment onboard our aircraft will not be tolerated. We are committed to finding a solution to pervasive societal problems.

— Alaska Airlines (@AlaskaAir) November 30, 2017
Alasaka Airlines replied to Ms Zuckerberg's tweet saying: "What you have shared with us is very disturbing. We have launched an investigation and have revoked this passenger's travel privileges pending the outcome of that investigation. We wish to discuss this further with you. Please DM us so we can connect tonight." The airline has also pinned a tweet with a link to a note from Andrea "Andy" Schneider, Alaska Airlines vice president of People. The note, in part, says "This report is very disturbing. We take it extremely seriously and have launched a thorough investigation. The safety and well-being of our guests and employees is our number one priority. We want our guests to feel safe. As a company, we have zero tolerance for any type of misconduct that creates an unsafe environment for our guests and our employees."