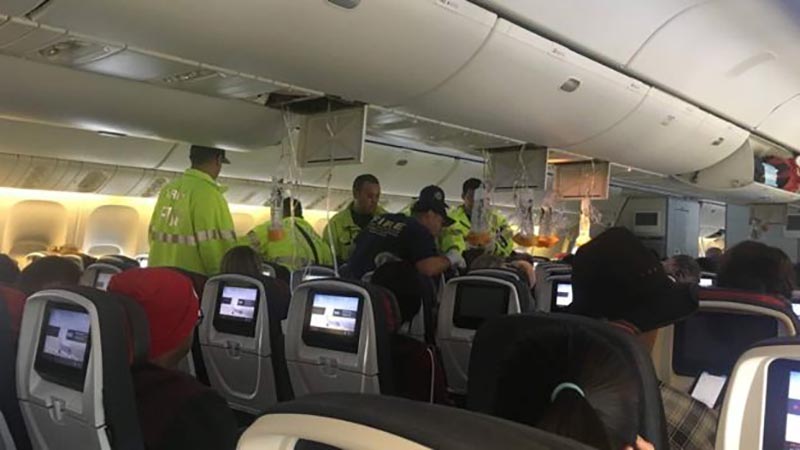 An Air Canada plane on a flight from Vancouver to Sydney, Australia, after travelling from Toronto, encountered sudden and severe turbulence Thursday, leaving more than three dozen people with injuries, the airline said.
Flight AC33 was diverted to Honolulu's international airport around 6:46 a.m. local time, where medical staff were on standby to examine the injured.
Air Canada spokesperson Peter Fitzpatrick said 35 people sustained minor injuries. That number was later updated to 37 by emergency officials in Honolulu. They told reporters 30 people were transported to local hospitals, nine with serious injuries and 21 with minor injuries. Those people have since been treated and released, according to Air Canada spokesperson Angela Mah.
The remaining seven decided against being transported to hospital.
There were neck and back injuries, head injuries, and lacerations, officials said, adding that those affected range in age from children to the elderly.
The Boeing 777-200 was carrying 269 passengers and 15 crew and was about two hours past Hawaii when it hit "severe clear air" turbulence, Fitzpatrick said.
The turbulence happened at 10,973 metres (36,000 feet) about 966 kilometres southwest of Honolulu, said U.S. Federal Aviation Administration spokesperson Ian Gregor.