G-LNDN – London Helicopter Emergency Medical Services (reg. G-LNDN) landed near parliament in Westminster.
Air ambulance takes off at #westminster as more police arrive pic.twitter.com/ifJx8UJzgH

— Nick Beake (@Beaking_News) March 22, 2017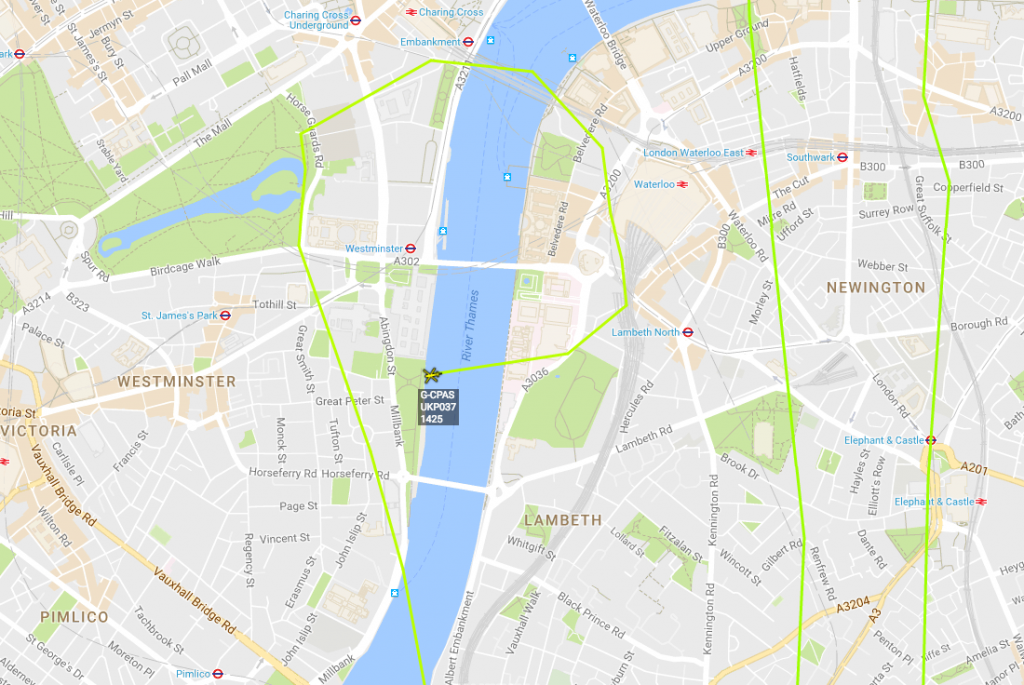 National Police Air helicopter (reg. G-CPAS) was over UK Parliament at 1502 UTC.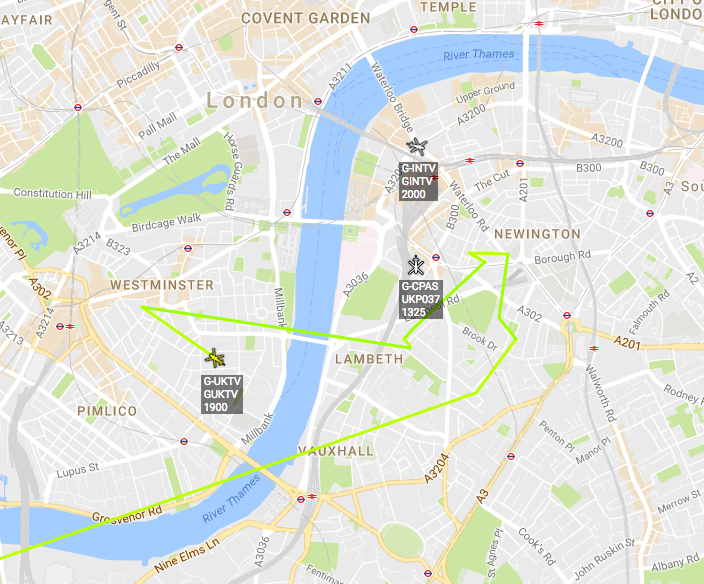 2 helicopters joined the first for TV coverage (reg. G-INTV and G-UKTV) at 1524 UTC.