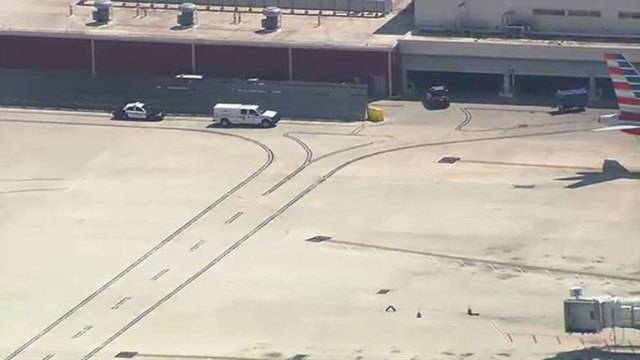 A baboon is on the loose at San Antonio International Airport after escaping its crate, according to officials.
Public Information Officer Evelynn Bailey said that the baboon was flown in on American Airlines from Brown University.
While the cargo was being transported, the baboon escaped.
The baboon was cornered in the baggage handling area outside Terminal B. There is a wildlife biologist at the scene.