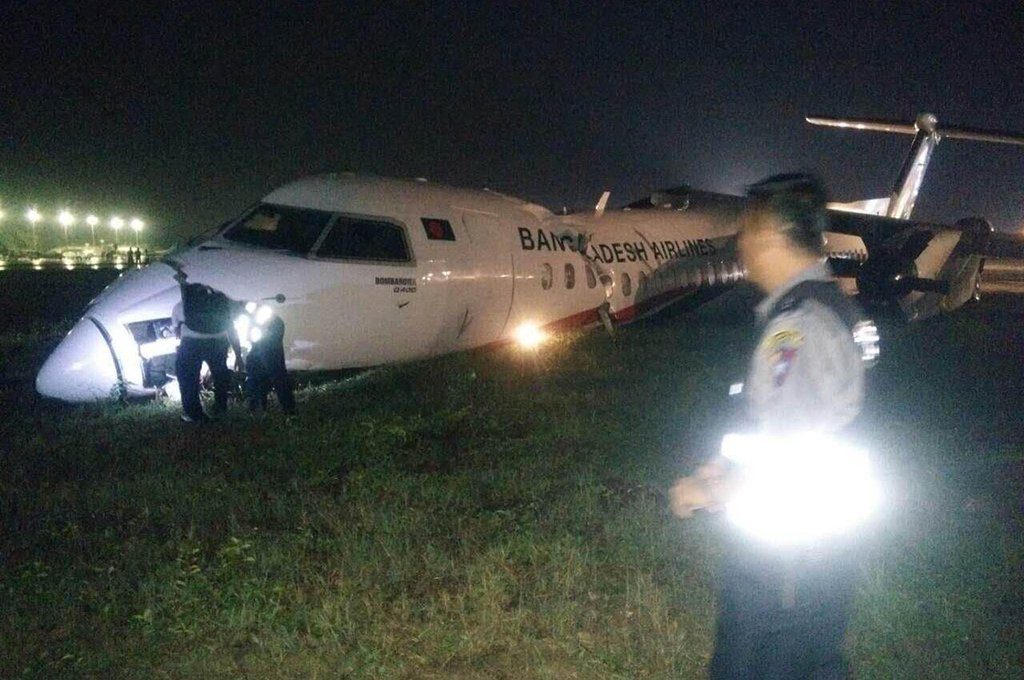 A Biman Bangladesh Airlines Dash-8 Q400 (reg. S2-AGQ) has crash-landed during landing of flight #BG060.
The aircraft arrears to have skidded off left of the runway. All passengers have been reported as safe, with 15 injured people. The aircraft fuselage broke in three and the undercarriage collapsed.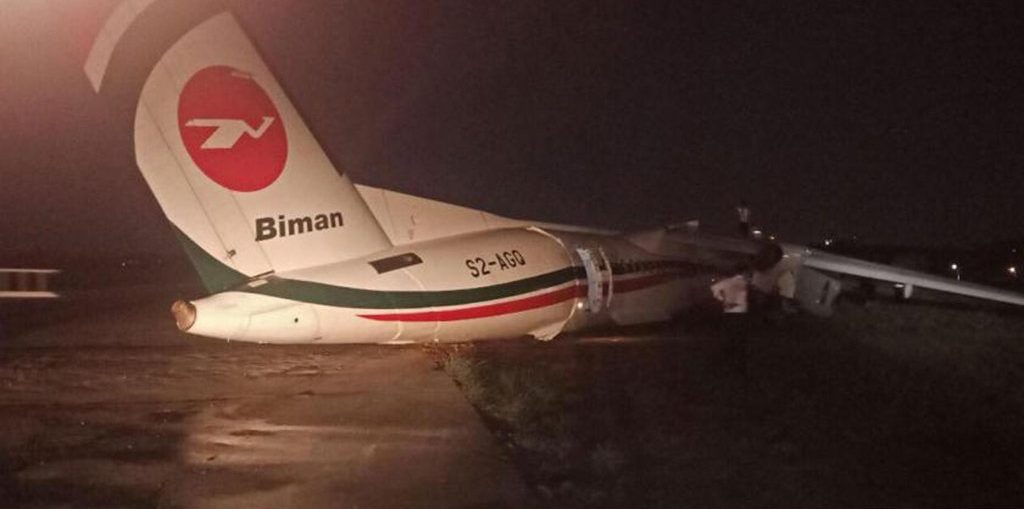 Biman's Flight #BG060 took off from Hazrat Shahjalal International Airport in Dhaka around 3:45pm.
Yangon airport did not confirm the crash but announced that heavy rain had caused them to suspend "runway operations until further notice," reports AFP.