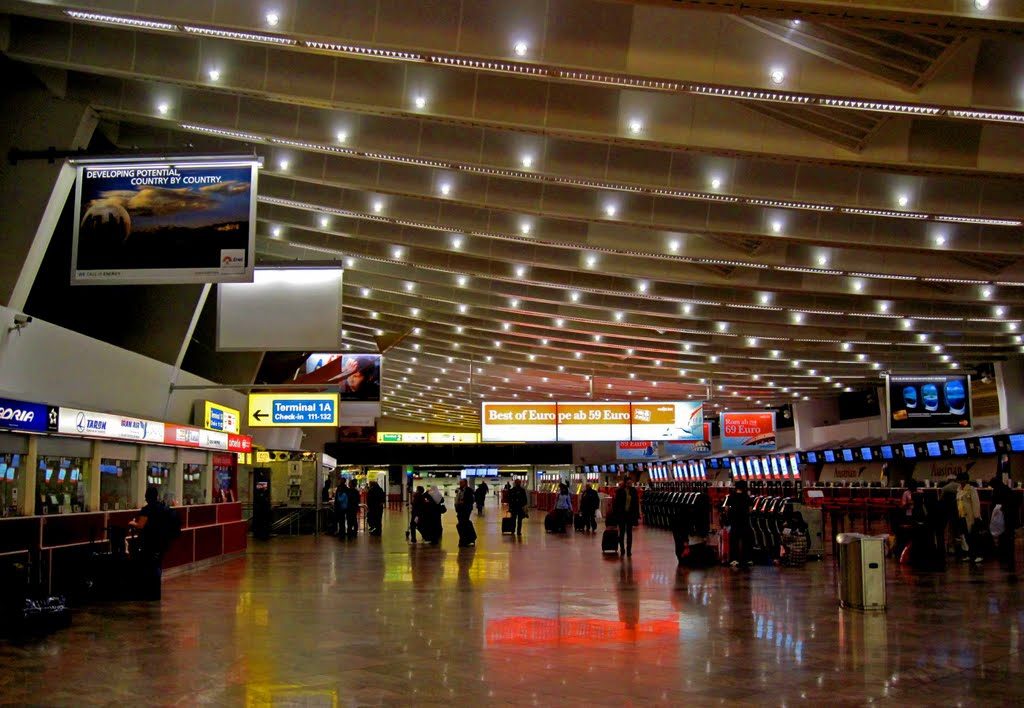 A mother was arrested for chucking her baby away in an airport toilet because she did not want to miss her connecting flight to America.
The baby was discovered in a plastic bag in the toilet's bin by a cleaner at Vienna International Airport in Austria.
Shortly before 2am the authorities found the 27-year-old Nigerian mother sleeping in the waiting area covered in blood.
The authorities have confirmed that the woman, who is a student, is the baby's mum.
Local media reported the woman was flying from Minsk, the capital of Belarus to Washington D.C. and said she threw the infant away in order not to miss her connecting flight.
She claimed she thought the baby was stillborn, although reports said the infant died in hospital.