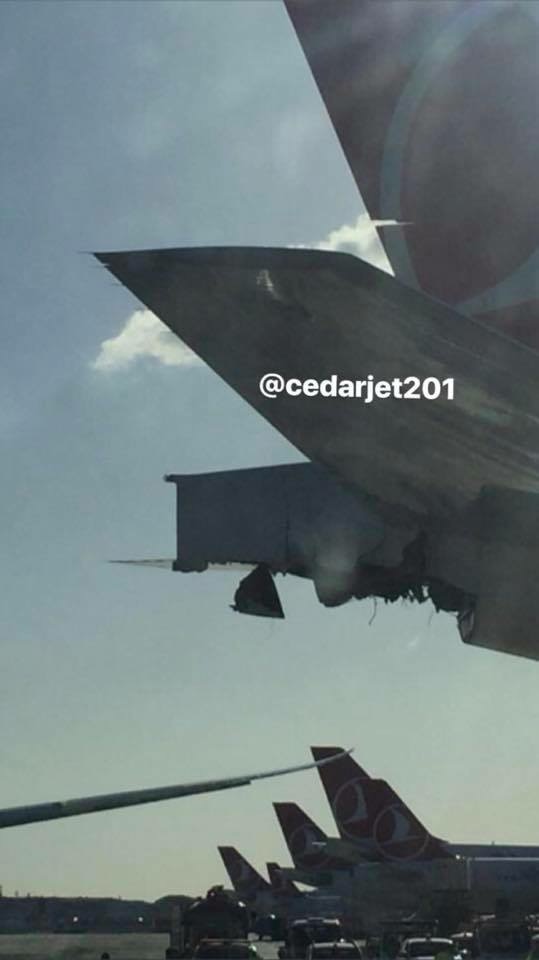 A Royal Air Maroc Boeing 787's wingtip clipped a Turkish Airlines Boeing 777 at Istanbul Ataturk Airport.
A Royal Air Maroc B787 Dreamliner, taxiing to runway 35L for its flight to Casablanca, hit a Turkish Airlines B777-300ER, which had just arrived from New York JFK. After the collision, TK B777 had severe damage to its APU, while the RAM B787 has damage in its right wing tip.
According to an ground employe, RAM B787 was being escorted by a "follow me" car during its taxi.
The RAM Dreamliner, registration CN-RGT, and Turkish B777, registration TC-JJZ, were towed away to Turkish Technic for further investigation.