Air Europa flight declared an emergency while descending in Montevideo.
A Boeing 787-9 (reg. EC-NFM) of Air Europa, coming from Madrid with 321 passengers on board, declared " mayday ", while it made the descent at Carrasco International Airport.
The crew indicated an "inoperative engine" in communication with the Carrasco control tower.
The engine affected was engine #2, a Trent 1000.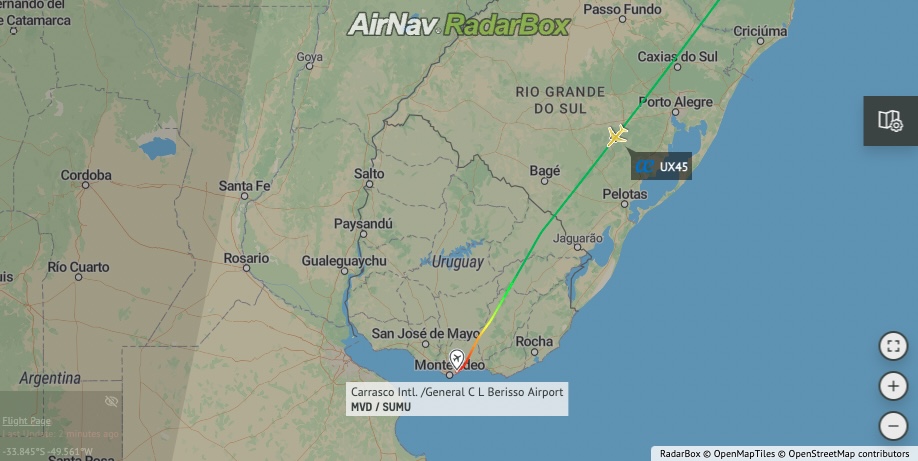 The Airport Fire services waited for the arrival of the plane, which landed without problems on runway 24.
The return flight was cancelled.