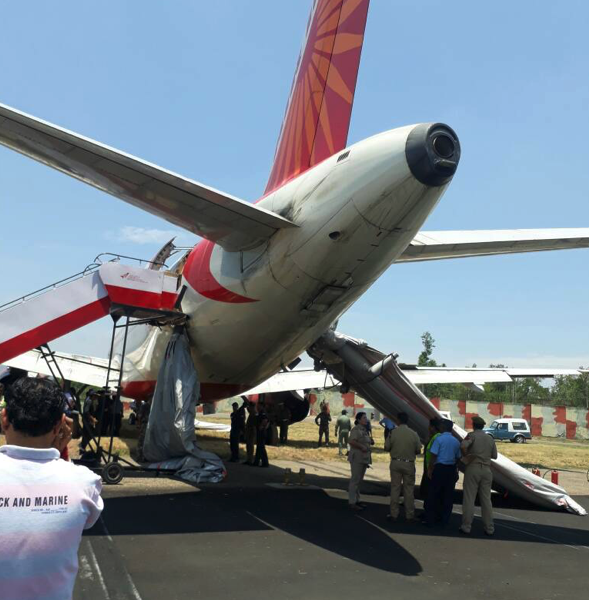 Air India flight from Delhi to Jammu on Friday afternoon could not stop in time on the runway and went into the grass at the end of the runway in Jammu.
According to sources, flight #AI821 had 134 passengers on board when the 23-year-old old Airbus A320 (VT-ESL) touched down in Jammu.
"The preliminary information is that pilots applied emergency braking too but the plane did not stop on the runway and overshot it. Four tyres got deflated.
Passengers were evacuated using emergency slides.