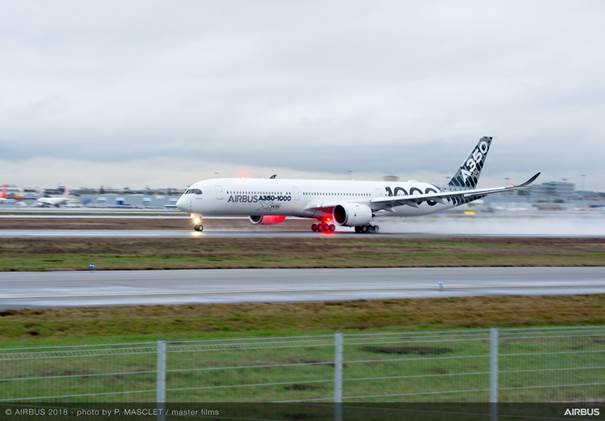 The A350-1000, the newest member of Airbus' leading Widebody family, has embarked on a three-week Demonstration Tour to the Middle-East and Asia-Pacific region.
During the tour, the A350-1000 flight test aircraft reg.F-WLXV (MSN065) will visit 12 destinations to demonstrate the aircraft's exclusive features to airlines. The itinerary will see it travel over 30,000 nautical miles / 55,500 kilometres, with stops in Doha, Muscat, Hong Kong, Seoul, Taipei, Hanoi, Singapore, Bangkok, Sydney, Auckland, Tokyo and Manila.
The aircraft will stop for several days in Singapore, where it will be on static display from 6 to 8 February at the Singapore Airshow 2018.
MSN065 is one of the three Airbus A350-1000 test aircraft and is equipped with a fully functional cabin (40 business class, 36 economy plus class and 219 comfort economy class seats). The demonstration flights will be operated by Airbus flight test crews.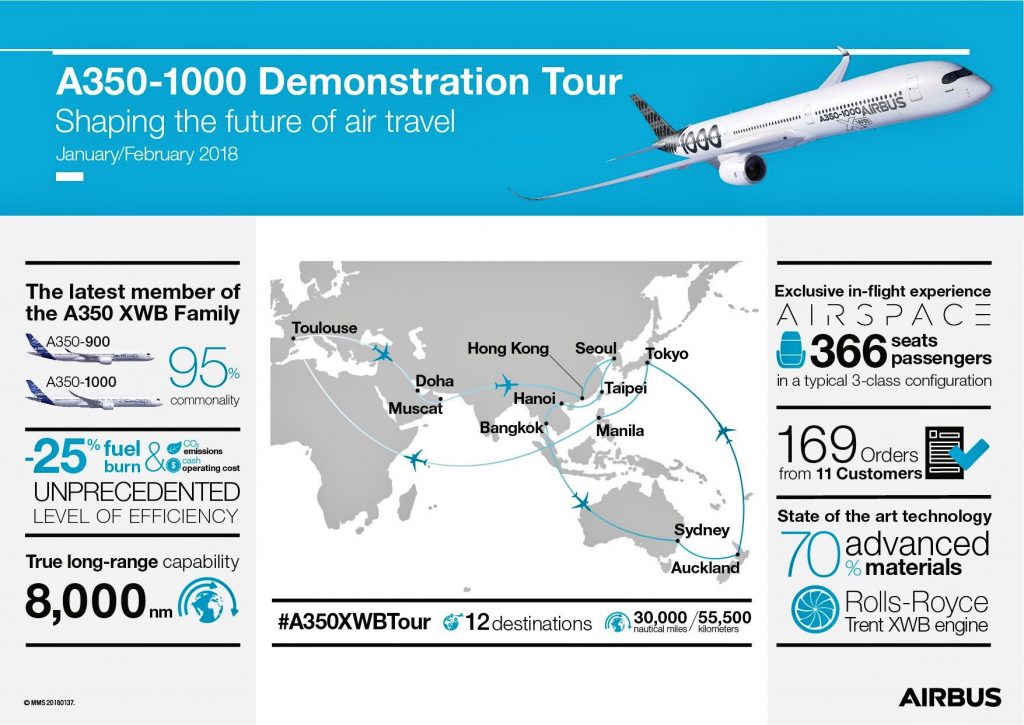 As well as having a longer fuselage to accommodate 40 more passengers than the A350-900 (in a typical 3-class configuration), the A350-1000 also features a modified wing trailing-edge, new six-wheel main landing gears and more powerful Rolls-Royce Trent XWB-97 engines.
To date 11 customers from five continents have placed orders for a total of 169 A350-1000s.
Tracking