An Ethiopian Airlines Boeing 737 accidentally landed at the wrong airport in Zambia. Another Ethiopian 737 also did almost the same on Sunday, April 4.
The first Boeing 737-800, with registration ET-AYL, was scheduled to land at Ndola Airport as flight #ET3891 from Bole International Airport as a cargo flight.
However, the aircraft lined up for landing at Ndola's new under-construction Copperbelt Airport, located about 10nm west-northwest of the current airport. The aircraft safely landed and shortly took off for the correct airport.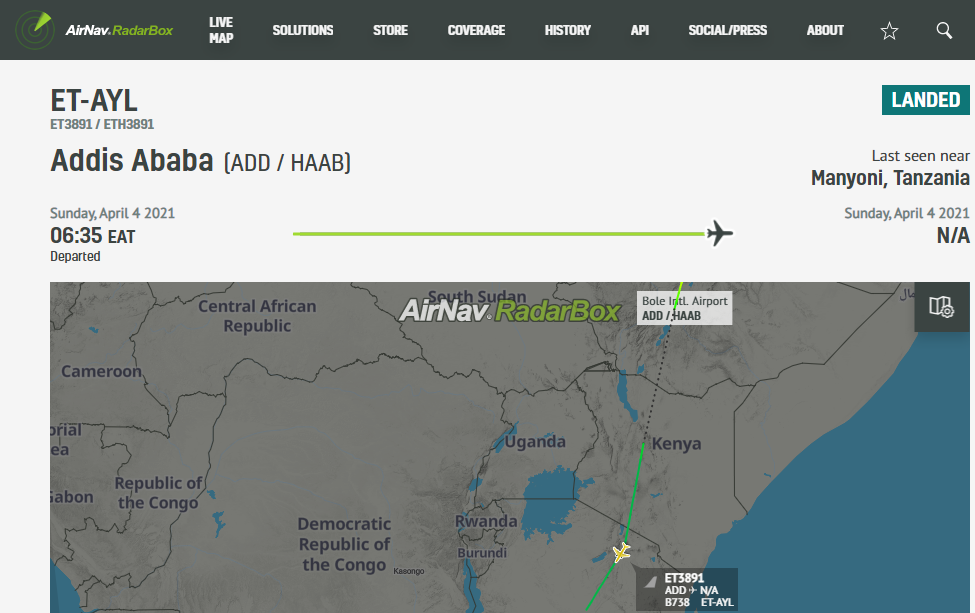 The pilots may have lined up for landing at the new airport as the new airport has the same runway orientation. There might be issues with the navigation software or the ATC.
Video shared on YouTube shows surprised construction workers looking at the 737 taxiing across the under-construction airport.
Another Ethiopian Boeing 737-800, with registration ET-AQP, operating flight ET871, also almost made the same mistake on the same day, as reported by One Mile At A Time.
According to a pilot from social media, comments said that this aircraft performed a go-around at about 50 feet. He said:
"I was there in the hold number 2 to ET871 today, and they also did a go-around at about 50ft at the new runway; we tried to warn them that they were approaching the wrong runway but couldn't get a call; in."