A Belgian Air Force General Dynamics F-16AM 

crashed into a building at Leeuwarden Air Base after the fighter suffered some serious problems during startup.

The pilot decided to eject, using the ejector sear after he lost control and the jet started to roll on the runway. The aircraft came to rest at a building.

The Dutch Air Force confirmed the incident. In a statement, an Air Force spokesperson said:

"On Thursday morning, an incident took place with an F-16 fighter aircraft at Leeuwarden Air Base. We are currently assessing the situation; more information will follow as soon as more is known."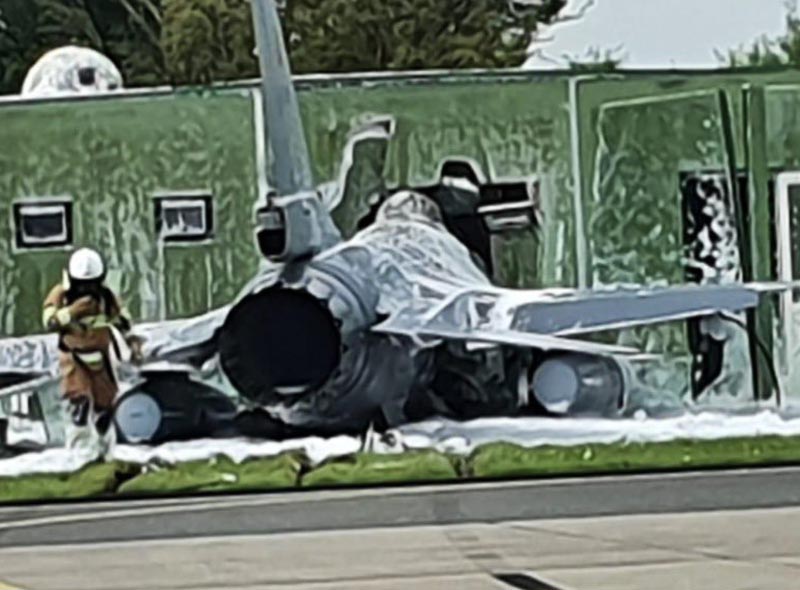 The incident was reported to emergency services at 9:22 a.m., and all emergency services responded immediately at the scene. A Fire extinguisher kept the jet wet, probably to prevent a fire.
The pilot was taken to a hospital nearby along with one other person who was in the building when the plane crashed into the building.