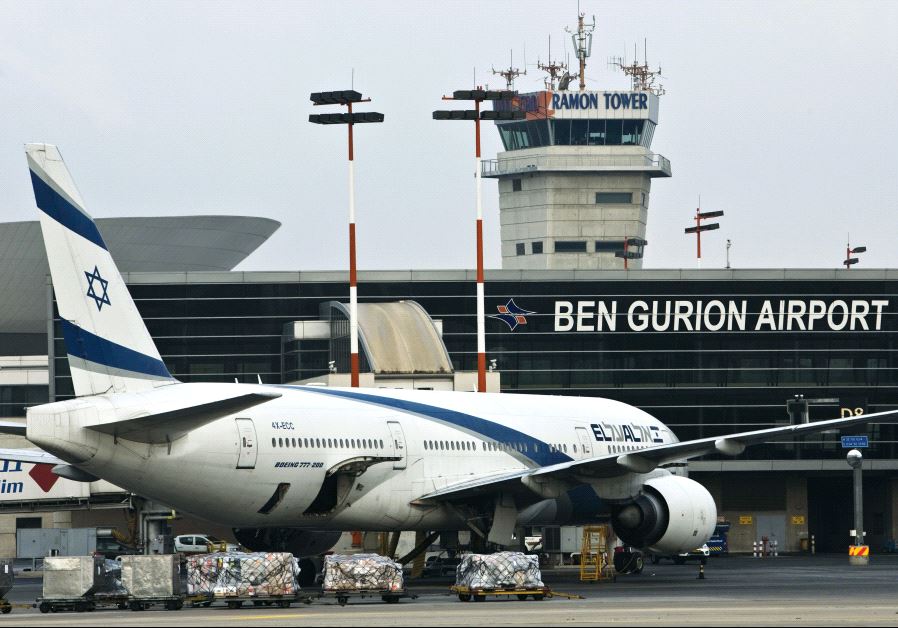 Israel's main airport briefly halted all departures and delayed some landings Saturday morning due to military clashes along the northern border.
Flights at Ben Gurion International Airport were delayed for around an hour starting at 9 a.m. following a security assessment. Regular air traffic later resumed.
The airport is considered a strategic location that could be targeted by Israel's enemies during military conflict.
The Israeli military shot down an Iranian drone that infiltrated the country early Saturday before launching a "large-scale attack" on at least a dozen Iranian targets in Syria. Israel called it a "severe and irregular violation of Israeli sovereignty."
The military said its planes faced massive anti-aircraft fire from Syria that forced two pilots to abandon an F-16 jet that crashed in northern Israel. One pilot was seriously wounded and the other lightly.
The anti-aircraft missiles also triggered sirens that sounded across northern Israel.