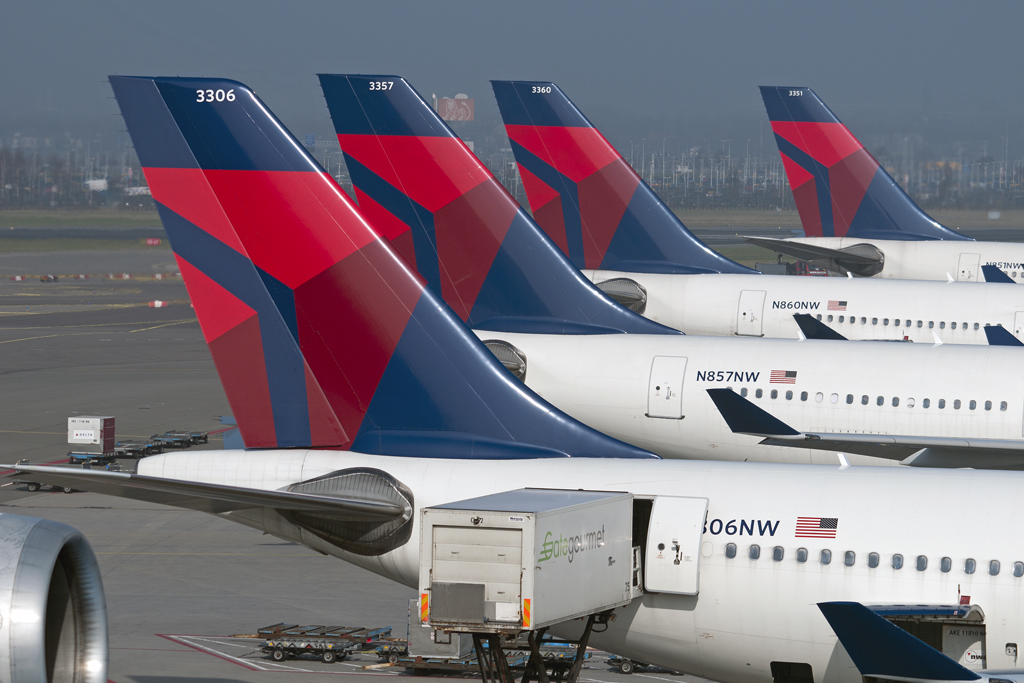 Delta Air Lines will cut passenger-carrying capacity by 40% to deal with a nosedive in travel demand caused by the new coronavirus.
The 40% cut in capacity is the largest in Delta's history, surpassing reductions that were made after the September 2001 terror attacks.
Delta Air Lines announced major cuts to its capacity Friday because of the coronavirus. The company said it is facing worse conditions and making deeper cuts than after the 9/11 terror attacks.
"The speed of the demand fall-off is unlike anything we've seen — and we've seen a lot in our business," CEO Ed Bastian wrote in a memo to employees that was obtained by CNN.
The company will make an "overall capacity reduction in the next few months of 40% — the largest capacity reduction in Delta's history, including 2001," Bastian wrote. "The situation is fluid and likely to be getting worse."
The cuts include parking up to 300 of its aircraft.