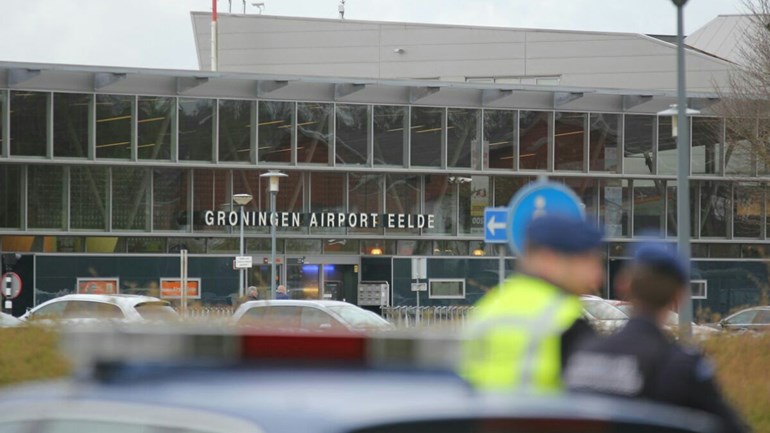 Groningen Airport in Netherlands is evacuated. All passengers must leave the departure hall. A spokesman for the military police has found an unattended suitcase.
UPDATE 0915 UTC 

Terminal of Groningen Airport has been cleared by the dog. Nothing found. Terminal re-opened.
The suitcase was found in the passenger terminal. A dog is transferred by helicopter from Amsterdam airport.
About 40 passengers are waiting for the flight to London Southend at 1025.
The plane from London landed at 1000. Those inbound flight will be handled on the side of the airport, said passenger Edmond Varwijk, present and reports on Twitter.