Two Mexican Aeromar ATR aircraft collided on ground at the Mexico City International Airport in Mexico on Thursday early morning.
The Aeromar ATR 72-600 with registration XA-UYY collided with the tail of a parked Aeromar ATR-42-500 with registration XA-UAV during a engine run up test.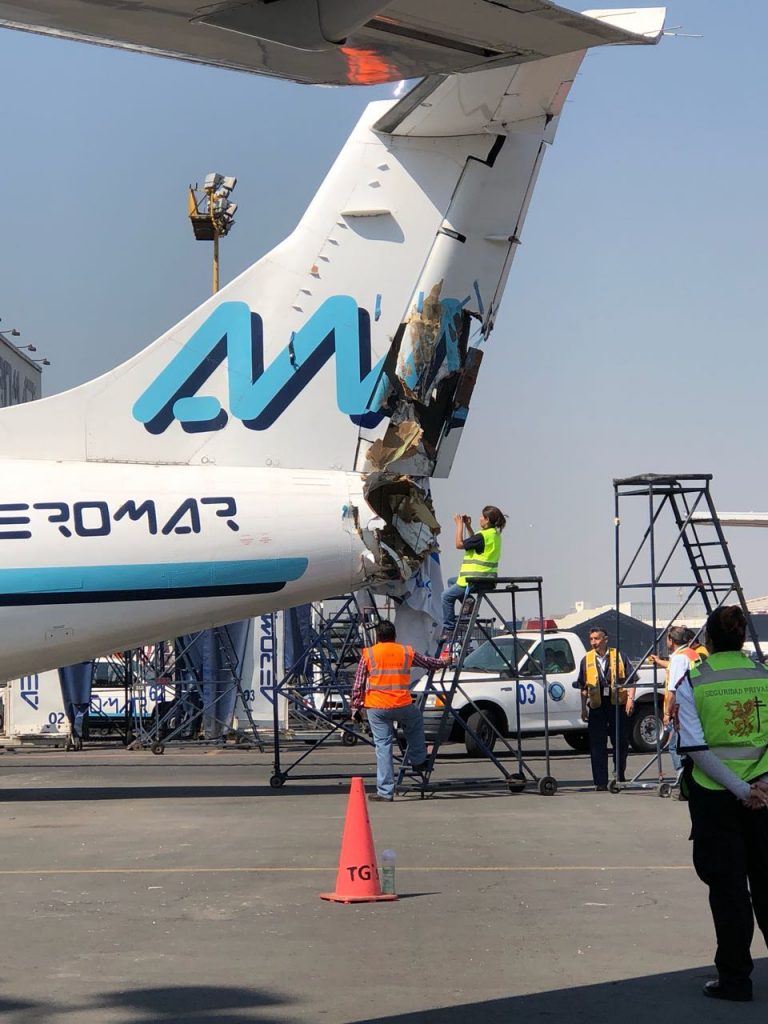 XA-UYY's port engine propeller, rudder and rear fuselage of of the XA-UAV were damaged in the accident.