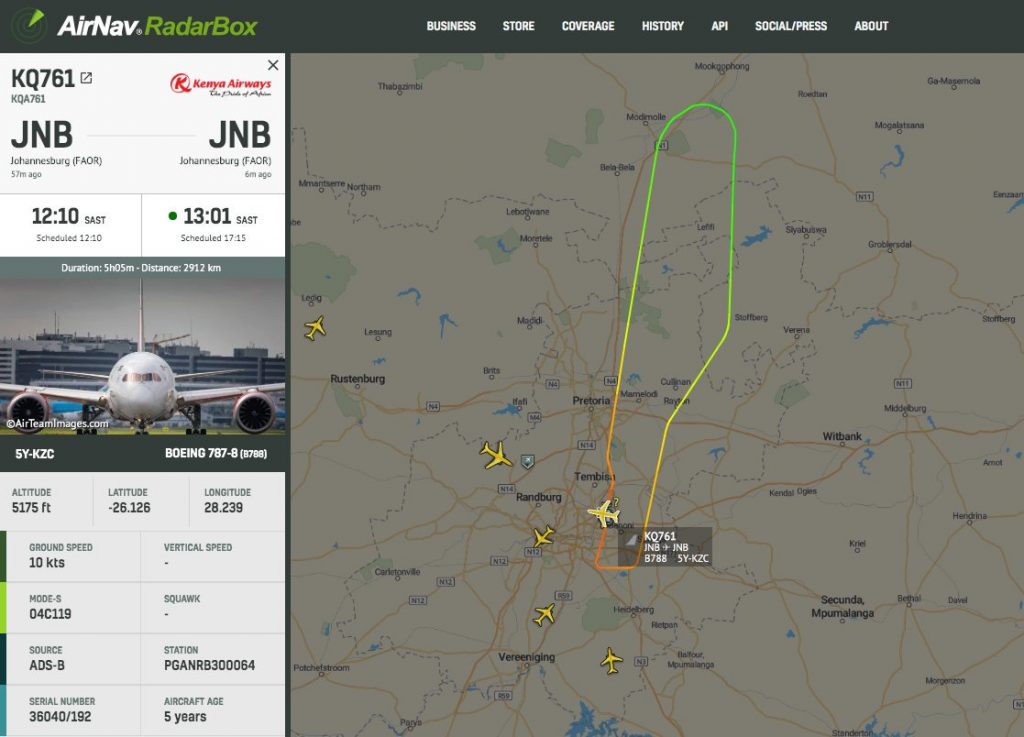 A Kenya Airways Dreamliner was yesterday forced to turn back to Johannesburg right after takeoff.
Yesterday, AIRLIVE tweeted at 11.09UTC: "Kenya Airways #KQ761 to Nairobi just returned to Johannesburg after takeoff".
The Boeing 787-8 (reg. 5Y-KZC) was heading to to Nairobi, Kenya when it turned around to land on runway 03R about 30 mins after takeoff from Johannesburg O.R. Tambo International Airport.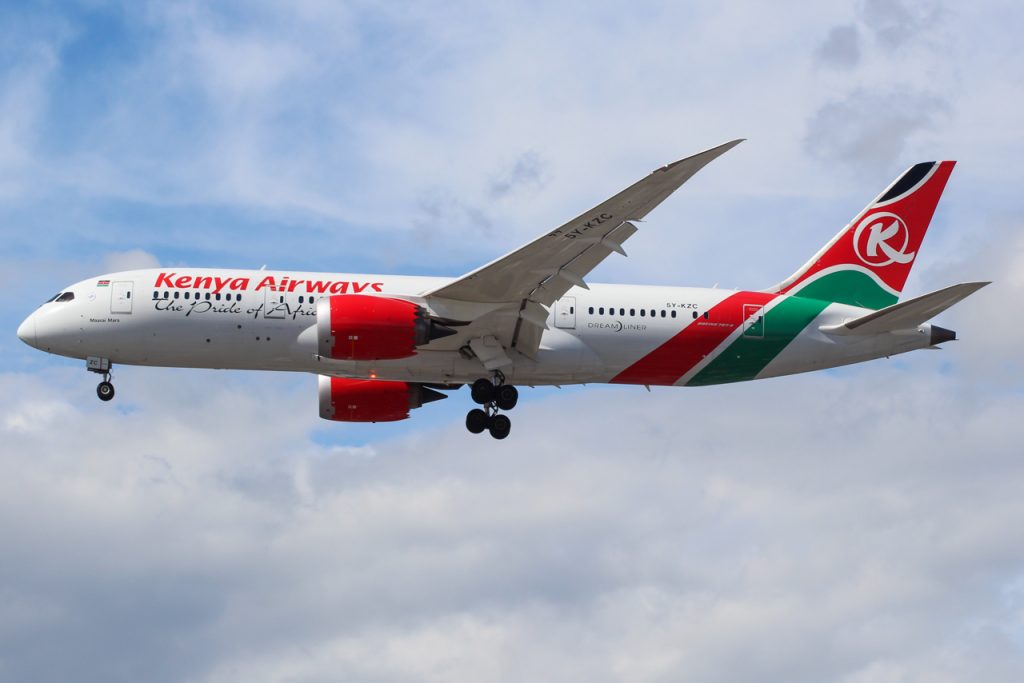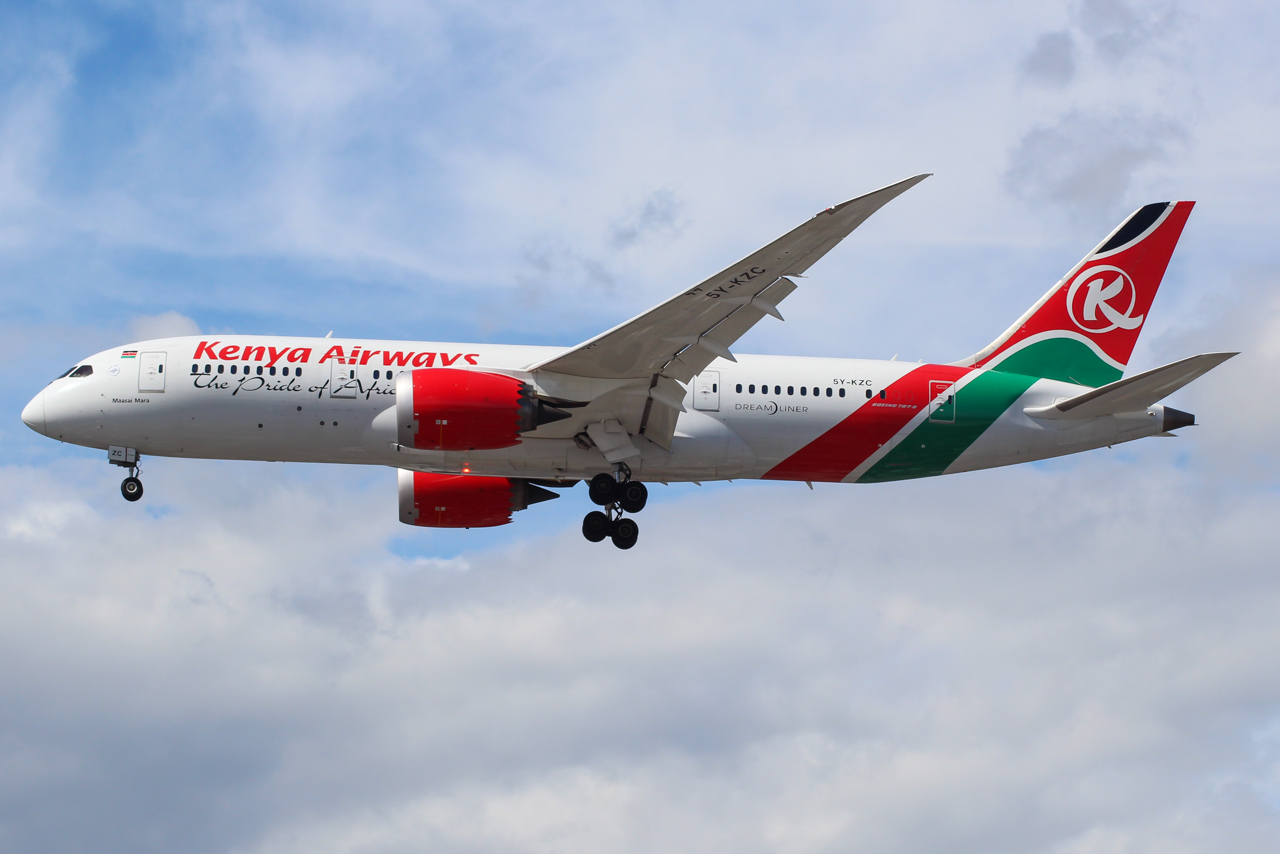 According to the Aviation Herald, the flight was midair when the pilot was notified of the presence of a maintenance engineer aboard the aircraft: "While the aircraft vacated the runway the crew reported 'He's here and conscious!', the aircraft taxied to the apron to offload the engineer".
Kenya Airways however did not accknoledge the stowaway case as the reason of the turn back, but said that "we had an air-turn back due to operational reasons, however the same flight left Johannesburg at 1335Hrs."