[td_block_weather w_location="Amsterdam"]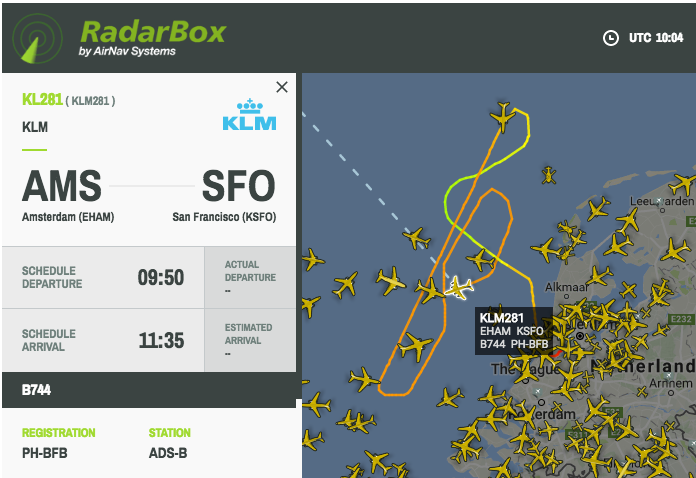 [td_block_text_with_title custom_title="KLM #KL605 to San Francisco"]Flight KLM #KL605 from Amsterdam to San Francisco stopped to clim shortly after departure due to a technical issue and returned to AMS.
Reload the page for updates…
UPDATE 1032 UTC #KL605 safely landed runway 18R.
UPDATE 1019 UTC #KL605 Boeing 747-400 starting approach to Amsterdam.
UPDATE 1011 UTC Captain confirmed technical issue on ATC.
UPDATE 1009 UTC KLM #KL605 is dumping fuel before returning to Amsterdam.
[/td_block_text_with_title]