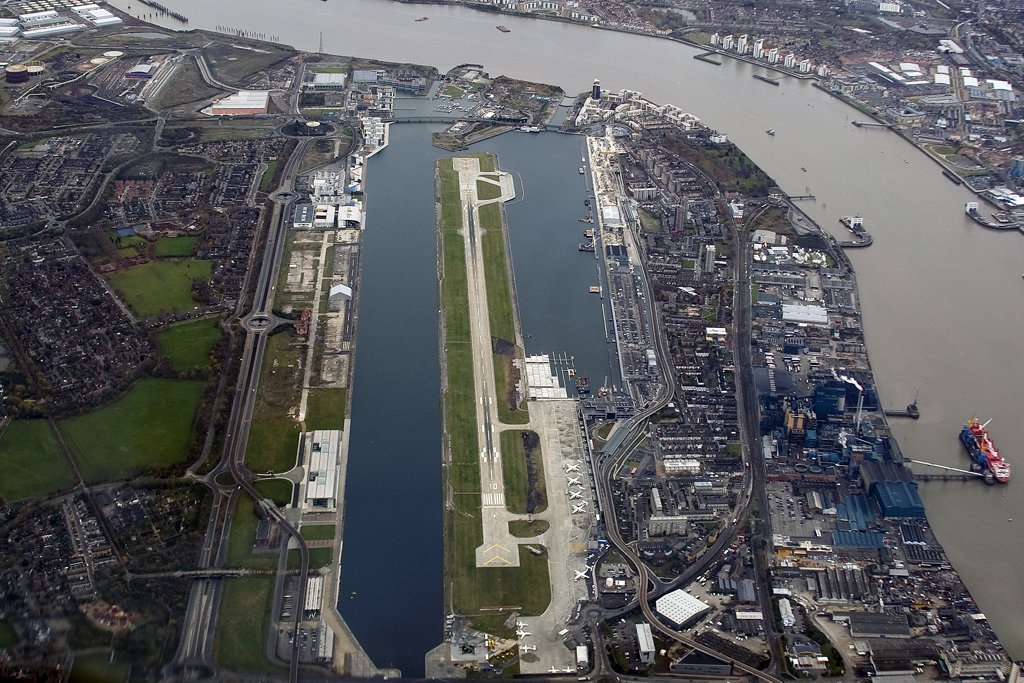 London City Airport is closed today as disposal experts work to make safe a WWII bomb which was found in the Thames nearby.
UPDATE Arrivals unavailable till 2200 UTC.
UPDATE All City Jet flights flights will operate to

Southend Airport

today.
The German 500kg fused device was found on Sunday and a cordon put up late on Sunday evening after discussions between the Royal Navy and Metropolitan Police.
Police said they were working with the Royal Navy to remove the device, which was discovered during work at George V Dock, yards from the end of the runway, at around 5am on Sunday.
Tracking