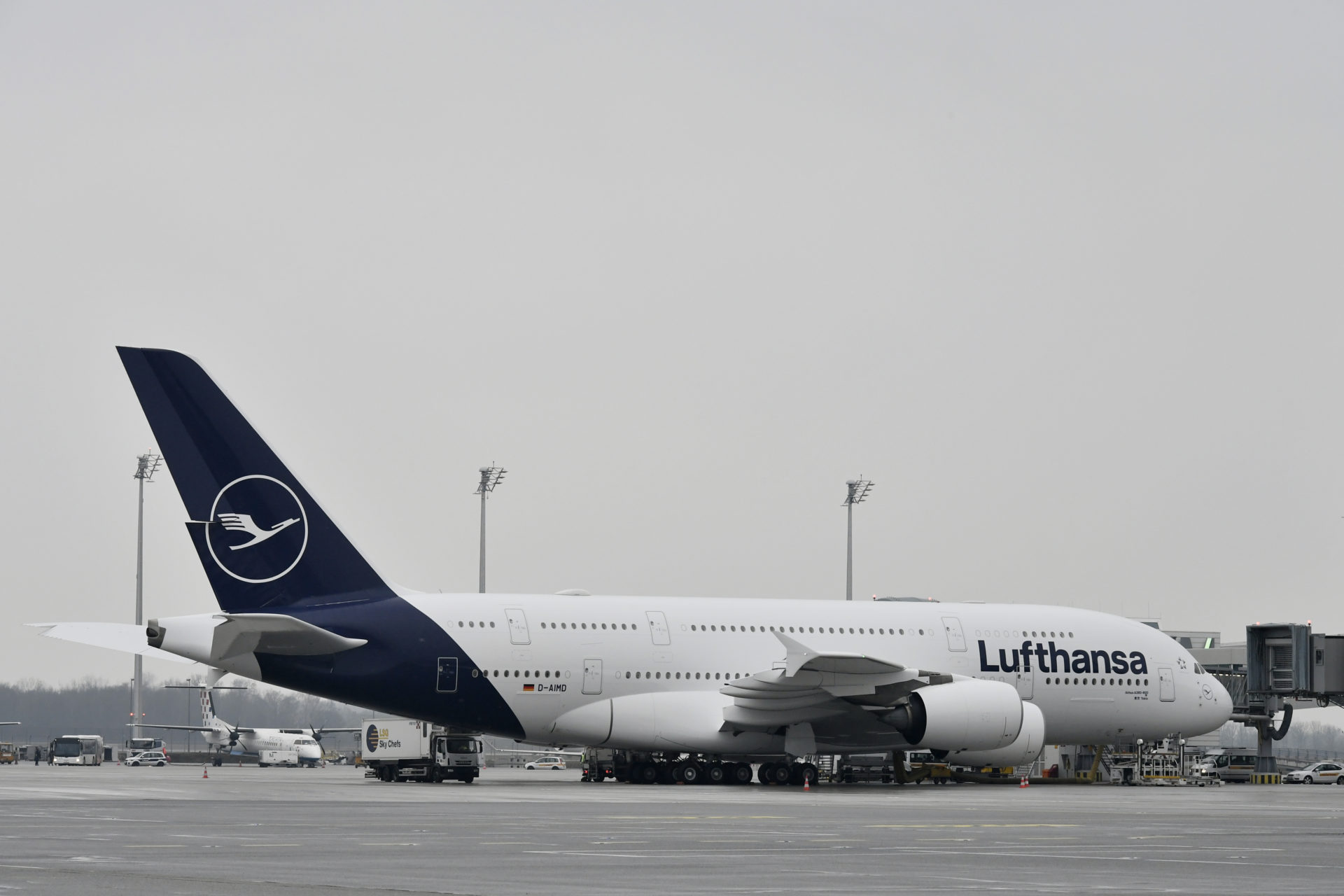 German airline giant Lufthansa said it would ground 150 of its more than 750 planes worldwide, days after announcing a slimmed-down timetable over the effects of the novel coronavirus.
"25 long-haul aircraft and 125 short- and medium-haul aircraft" will no longer fly, a spokesman for the group also including carriers Eurowings, Austrian and Swiss told AFP.
Lufthansa said on Friday that its family of airlines would slash capacity by 50% in the coming weeks due to the coronavirus epidemic, making deeper cuts than earlier announced that will affect "all traffic areas".
In addition, the extent to which the entire Airbus A380 fleet (14 aircraft) can be temporarily taken out of service in Frankfurt and Munich is currently being examined.
The group has suspended routes to other virus hotspots, including China and Iran, to late April.
Lufthansa has also suspended new hires as part of its measures to cushion the business impact of the virus, which it said Monday was "not yet possible to estimate".