A shuttle bus hit a Nok Air Boeing 737-800 at Don Mueang airport on Friday.
The Boeing 737-800(reg. HS-DBK) was parkedat the apron No.35 at Bangkok's Don Mueang Airport on Friday night when a shuttle bus hit its nose and the front left part at 10.55pm.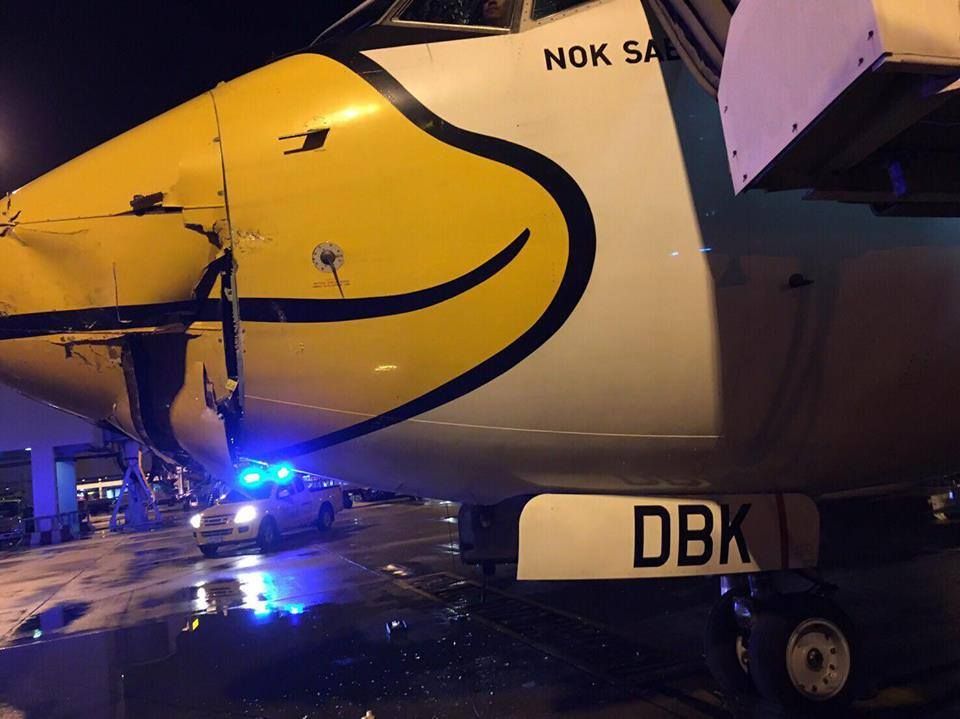 While no one was injured, the incident caused some damage to the plane.
Nok Air said in a statement on Saturday it would check whether the damage affected the structure of the plane, which would be suspended from service for repairs.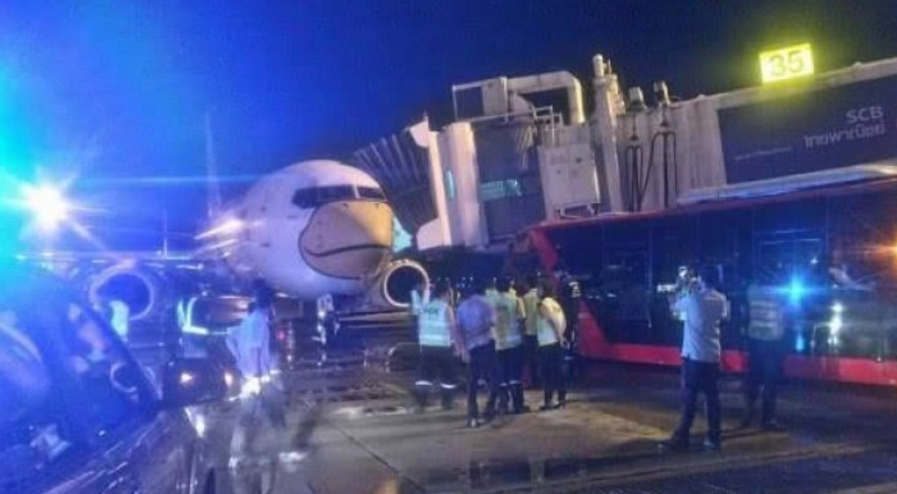 Air Asia, whose shuttle bus was involved in the accident, also issued a statement saying no one was injured in the crash which happened when the bus was off service and was carrying no passengers.
Air Asia said it was working closely with the airport and all involved agencies in examining the incident, for which it has apologised.