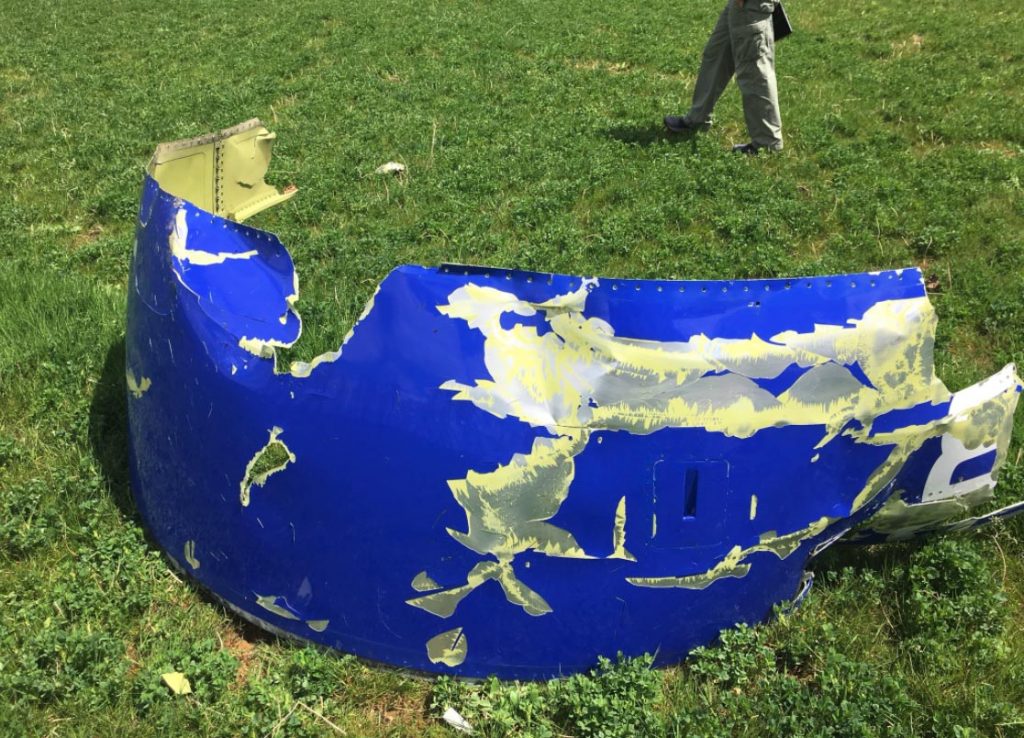 The NTSB released photos of a piece of the engine cowling from Southwest Air flight #WN1380 engine.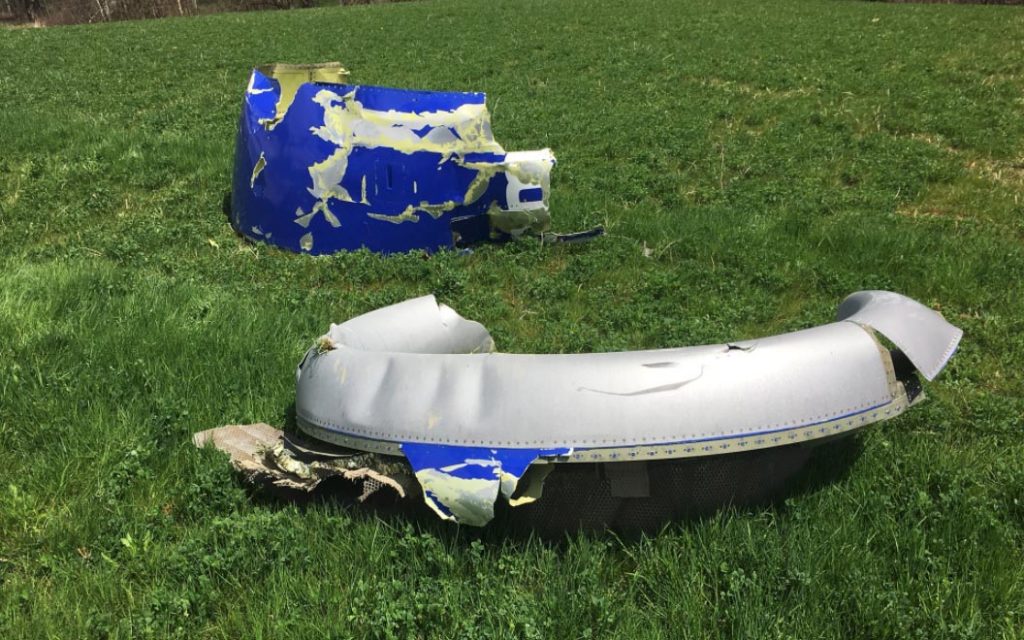 Thanks to the general public, these and other parts have been found.
Passengers reported that they heard a loud bang on the left side of the aircraft, while climbing out of LGA and discovered that the left-hand engine cowling had disintegrated, seriously damaging the aircraft's wing and fuselage.
The explosion of the CFM engine blew the window and seriously injured a female passenger sitting just next to it.