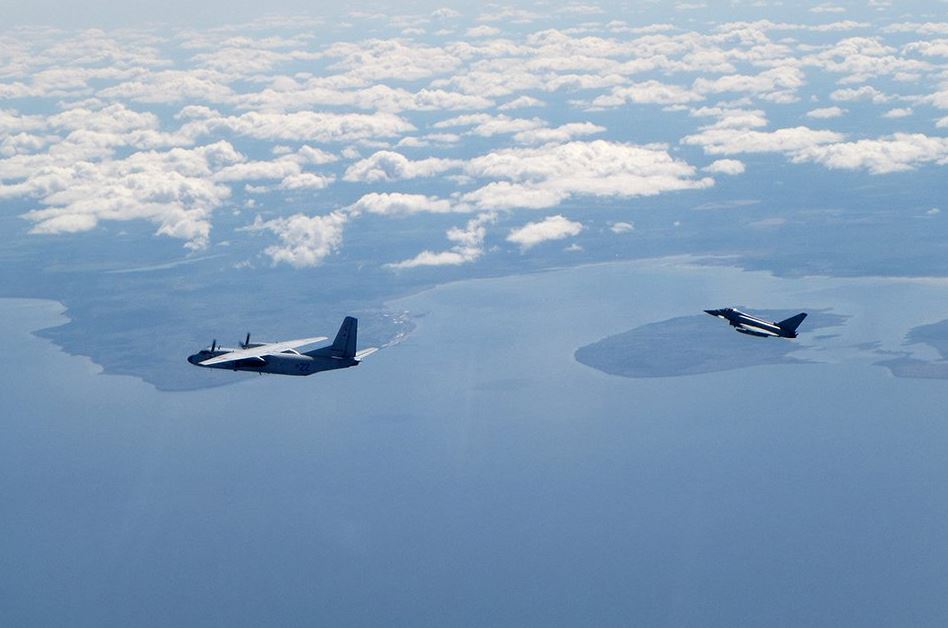 The jets were scrambled from Amari air base in Estonia to intercept three Russian planes approaching the Baltic states, with the RAF having only deployed to the region less than three weeks ago.
The military transport aircraft, identified as AN-26 'Curl', AN-12 'Cub' and IL-76 'Candid', were intercepted as they were not transmitting a recognised identification code and were unresponsive. Defence Secretary Michael Fallon said.
The mission in Estonia is supported by elements from across the Royal Air Force, deployed as 140 Expeditionary Air Wing (140 EAW).