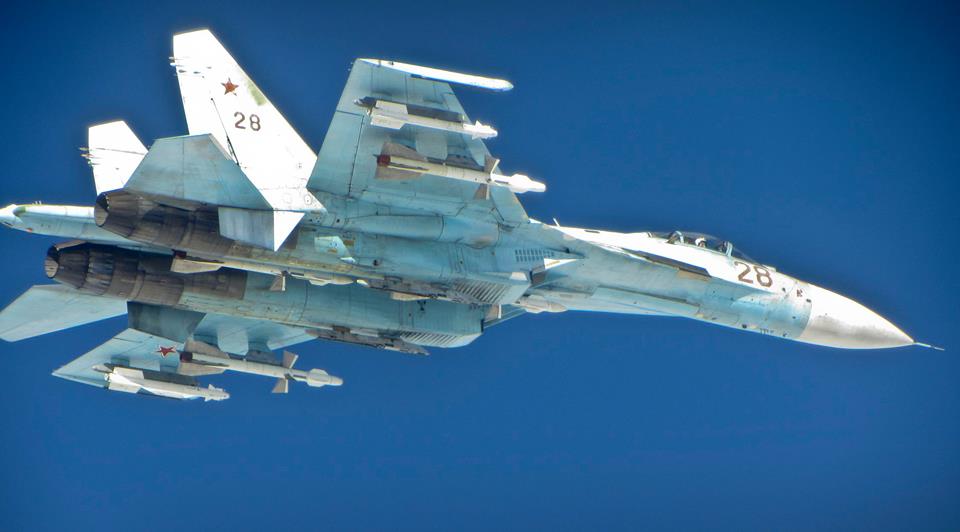 A Russian fighter jet came within 20 feet of a U.S. Navy reconnaissance plane over the Black Sea Tuesday, according to a military spokesperson.
A Russian Su-27 fighter approached the U.S. P-8A Poseidon as it was "conducting routine operations in international airspace," said Capt. Pamela Kunze, a U.S. Naval Forces Europe spokeswoman.
The Russian defense ministry claimed a fighter had "executed a 'greeting' maneuver to the U.S. pilots, according to NBC news. "Russia deployed the fighter after "an air target approaching the Russian state border had been located … above Black Sea neutral waters."
The maneuver was deemed "safe and professional," according to the Navy. Russian and U.S. Navy ships regularly interact over international territory, according to Kunze.
The interaction was one of the closest interactions between U.S. and Russian forces in recent years. Other interactions at much greater distances have been considered unsafe by the Pentagon before.