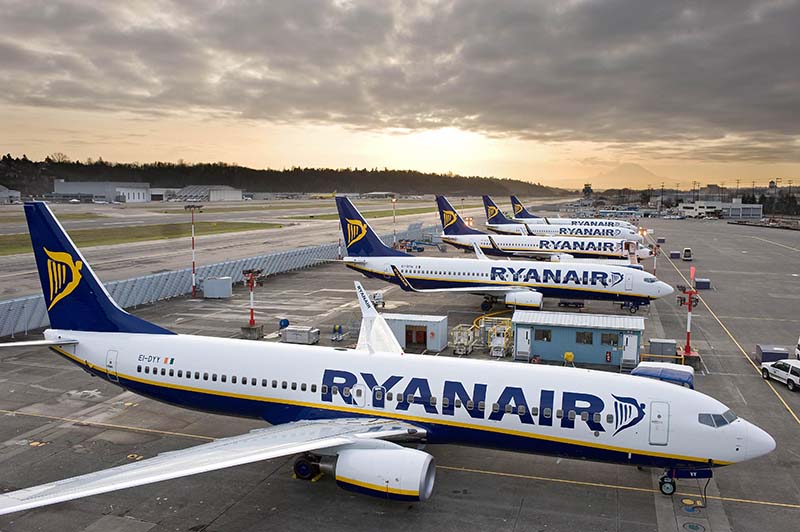 Ryanair has agreed to recognise pilot unions for the first time in its 32-year history in a bid to stop the first pilot strike in its history from taking place.
In a statement, Ryanair said it has written to the pilot unions in Ireland, the UK, Germany, Italy, Spain and Portugal.
It had invited each of them to talks to recognise these unions as the representative body for pilots in Ryanair in each of these countries.
"Ryanair will now change its long standing policy of not recognising unions in order to avoid any threat of disruption to its customers and its flights from pilot unions during Christmas week," the statement said.
"Ryanair now calls on these pilot unions to call off the threatened industrial action on Wednesday December 20 so that our customers can look forward to travelling home for Christmas without the threat or worry of pilot strikes hanging over them," it added.
Pilots and ground crew in Italy were due to take action first with a four-hour strike today, to be followed by a 24-hour stoppage by pilots in Ireland and Portugal on December 20.
Pilots in Germany and Spain have said they are considering industrial action.
Ryanair's chief executive Michael O'Leary said that Christmas flights are very important to the airline's customers.
More on RTE