A Ryanair Boeing 737-800 was forced to return to Canary Island Tenerife in Spain after both engines ingested volcanic ash from the La Palma volcano eruption earlier this Monday.
The Boeing 737-800, with registration EI-ENP, was operating flight FR-8179 from Tenerife to Brussels Charleroi when it was forced to return to Tenerife.
After encountering the volcanic ash, the crew decided to enter a holding pattern at 12,000 feet after declaring an emergency at 22,000 feet.
The aircraft landed back at Tenerife South's runway 07 about two hours after departure, as reported by the Aviation Herald.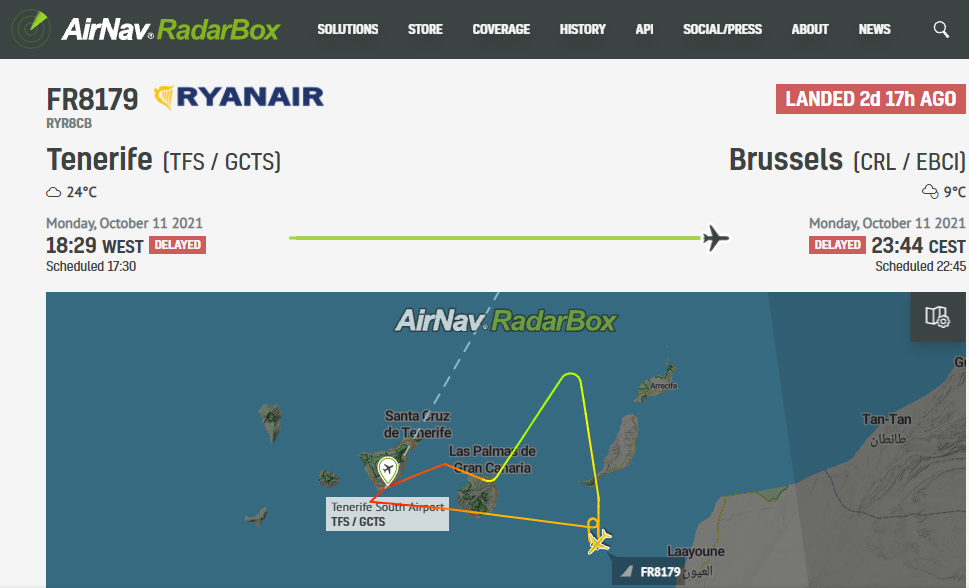 The Tenerife airport was closed one week ago due to the ongoing eruption of the Cumbre Vieja volcano. The aircraft was inspected on landing, and volcanic ash was found ingested in both engines.
The aircraft was grounded for two days before flying to London Stansted on Wednesday, October 13th.