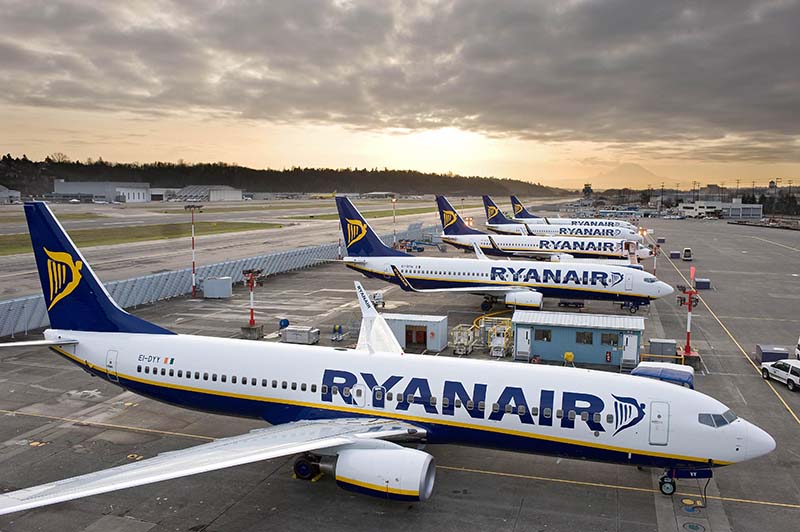 Ryanair have told staff that they will be closing their base in Faro, Portugal as part of cost-cutting measures.
The closure of the base in southern Portugal, which operates ten aircrafts in the summer months, will see at least 120 jobs lost.
The budget airline told the union the decision to close the base, which operates ten aircraft in summer, was part of wider planned cuts flagged last week due to weaker earnings, the grounding of the Boeing 737 MAX and concerns over Brexit, said SNPVAC director Fernando Gandra.
A Ryanair spokesman would not confirm or deny the closure, but said, as previously announced, that "a number of Ryanair bases will be cut or closed this winter" mainly due to the late delivery of up to 30 Boeing 737 MAX aircraft.