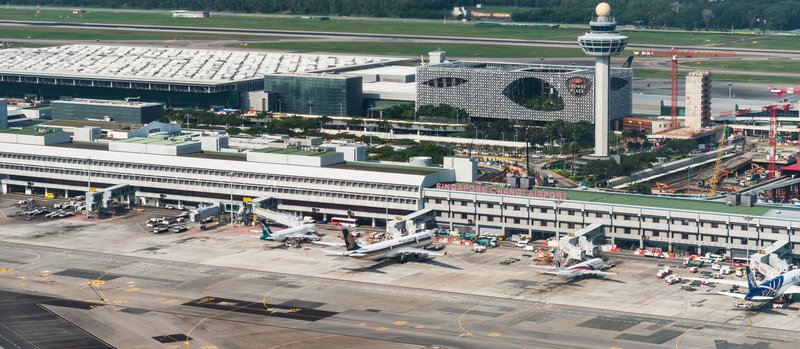 Singapore airspace will be restricted during the planned U.S.-N.Korea summit next week, according to a NOTAM posted by aviation authorities.
The notice, published on the websites of the International Civil Aviation Organization (ICAO) and the U.S. Federal Aviation Administration (FAA), said airspace over Singapore will be temporarily restricted for parts of June 11, 12 and 13.
All aircraft arriving into Singapore Changi Airport will be required to reduce speed and face some restrictions on runway use "for reasons of national security," the notice said.
FOR REASONS OF NATIONAL SECURITY, THE AIRSPACE OVER SINGAPORE IS DECLARED TEMPORARY RESTRICTED AIRSPACE. ALL ARRIVAL INTO SINGAPORE CHANGI AIRPORT SHALL BE REQUIRED TO – REDUCED SPEED TO 250 KNOTS INDICATED AIRSPEED OR SLOWER WI 40NM RADIUS FROM SINGAPORE CHANGI AIRPORT OR WHEN AT OR BELOW 10,000FT.
BE RESTRICTED TO RWY 02 UP TO A TAILWIND OF 10 KNOTS UNLESS UNABLE TO ACCEPT TAILWIND COMPONENT. TRAFFIC REQUIRING TO LAND ON RWY 20 CAN EXPECT DELAY OF AT LEAST 10 MIN.
MAINTAIN AND IN-TRAIL SPACING OF AT LEAST 10NM.
A separate notice on the ICAO website warned aviators to keep clear of the Paya Lebar Air Base, a military facility in the east of the island that has been used by U.S. presidents on past visits. The notice said aircraft that breach the restrictions "may be intercepted".