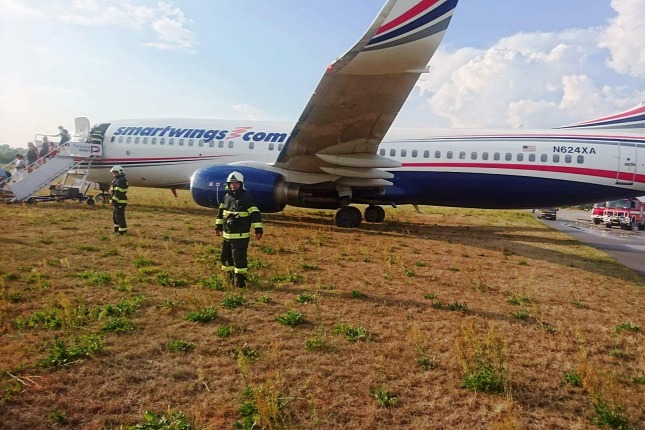 An August 1, Czech charter airline Smartwingswas flight #QS1903 from Heraklion to Pardubice skidded off runway at Pardubice Airport, Czech Republic.
The Boeing 737-800 (reg. N624XA) failed to come to a stop before the end of the runway and overran at a relatively slow speed.
The runway was wet from recent rainshowers at the time.
There were no injuries and the 120 passengers subsequently deplaned via airstairs.