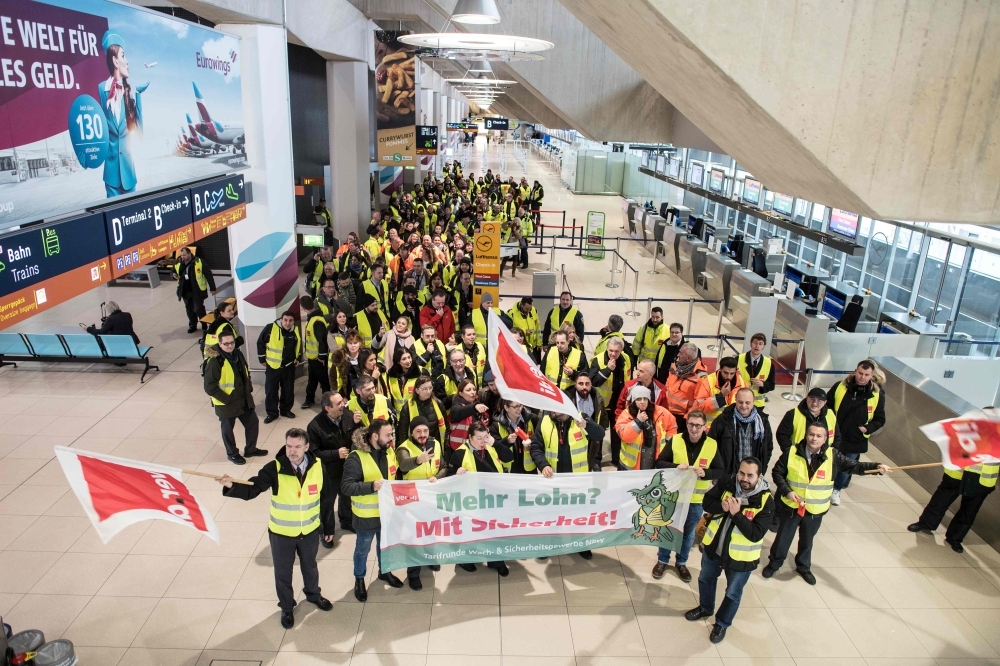 Due to a strike by the security staff at the airport, Lufthansa flights to and from Frankfurt will be considerably impaired next Tuesday, 15 January.
Security staff strike at Frankfurt airport now extended to Hamburg, Munich, Hanover, Bremen, Leipzig/Halle, Dresden and Erfurt airports in a series of coordinated industrial action, according to the Verdi union.
More than 500 Lufthansa flights will be cancelled.
British Airways has cancelled three of its nine outbound departures from Heathrow and London City to Frankfurt, but all the inbound flights from the German city. Planes will fly back empty.
Ryanair has cancelled its round-trip between Stansted and Frankfurt.
Negotiations are due to begin again on 23 January in Berlin.