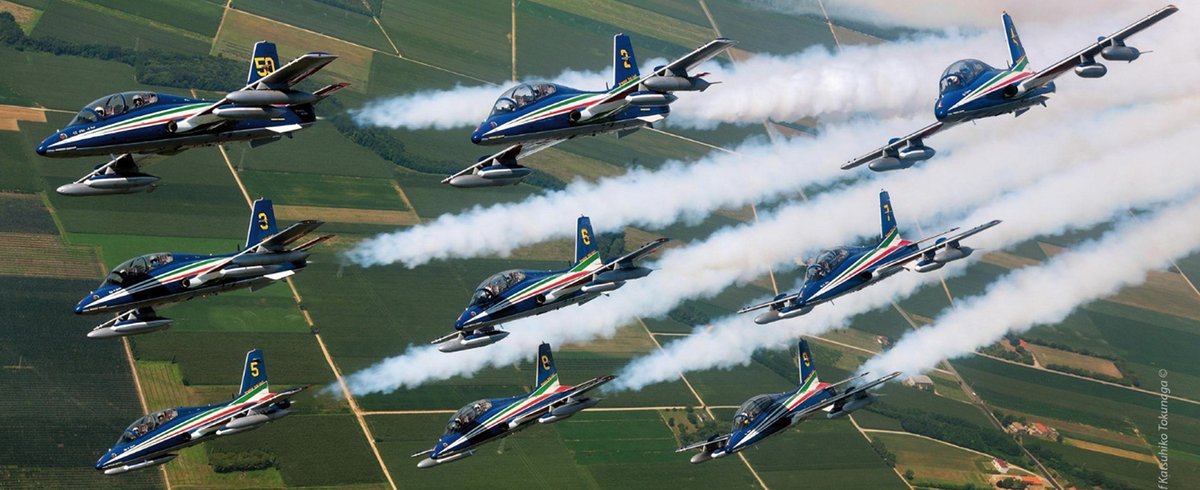 The Irish Aviation Authority  (IAA) wishes to advise the residents of Dublin City and its environs that the Italian Aerobatic Display Team, the Frecce Tricolori, will carry out a flypast along the River Liffey at approximately 15:15 today, 21st July, in preparation for landing at Casement Aerodrome, Baldonnell.
The Frecce Tricolori will be taking part in the Bray Air Display this coming weekend on both Saturday 23rd and Sunday 24th July.
For public information purposes the IAA wishes to advise residents that the aircraft will fly in formation of up to 13 aircraft. These aircraft are high powered jets, which will create an audible signature across Dublin during their flights.
VIDEO OF THE FLYPAST