140 passengers of Thomas Cook were stranded in Tenerife after their plane was damaged upon departure by the truck which had to push back the aircraft for taxi.
Nobody was injured, but the front wheels of the aircraft have been damaged. The incident will delay the flight until tomorrow, which is 36 hours later than planned.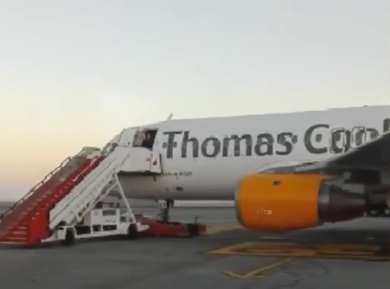 The passengers were taken to a hotel in the area and there were offered a meal. According to the European directives they are entitled to compensation.