An United Airlines flight from Amsterdam to Washington, D.C., changed when a ceiling panel fell on a passenger while the plane landed on Wednesday.
The rough landing into Dulles International Airport caused the loose ceiling panel to fall. One passenger told FOX5 that the "top came off" and was "falling on people."'
The same witness told the news station that the plane was "braking hard" and the flight attendants were unable to help the passenger remove the panel until the plane slowed.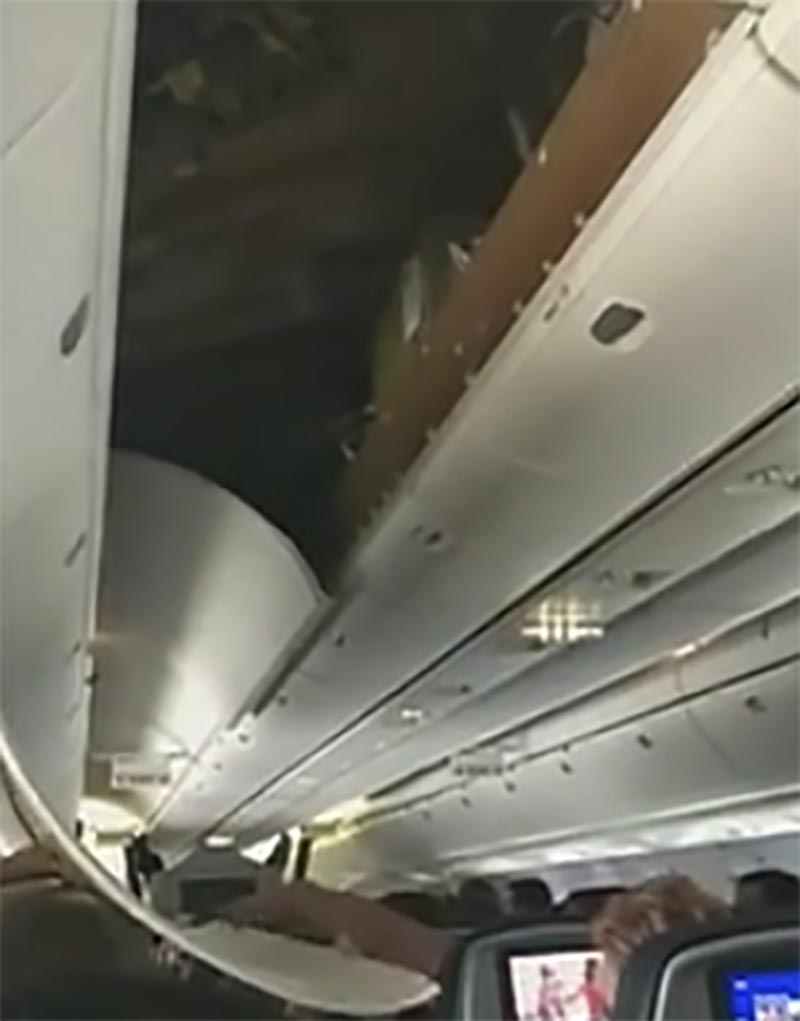 A United Airlines spokesperson said that "an interior aircraft ceiling panel came loose upon landing, and made contact with a customer. Paramedics examined the customer to confirm there were no injuries."
"We've apologized to our customer for this experience, and our maintenance crew has repaired the panel," the statement continued.