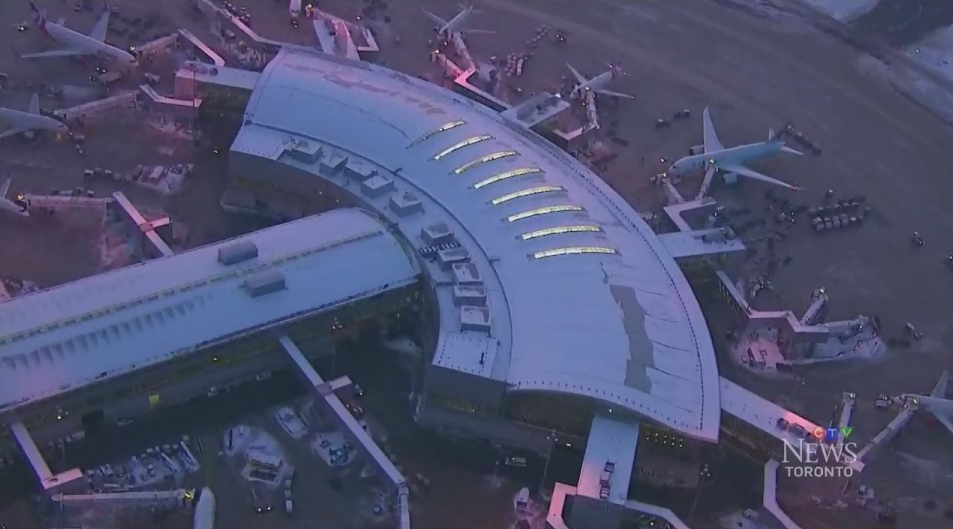 A United Airlines plane set to fly to Chicago on Thursday, April 6 morning has been sitting on the tarmac at Pearson International Airport for hours as U.S. Customs and Border Protection investigates.
U.S. Customs was conducting an investigation in regards to United flight #UA547 that's bound for Chicago's O'Hare International Airport. It was set to fly out of Pearson at 7 a.m.
Peel Regional Police tweeted that a "possible security breach" was being investigated and that there was no threat to public safety.
Both accounts noted there's no impact on airport operations.
CP24 is reporting that the passengers have been told their pre-clearance privileges have been revoked and that they will have to get off the plane, retrieve their luggage and go through a screening process before heading back to the terminal.