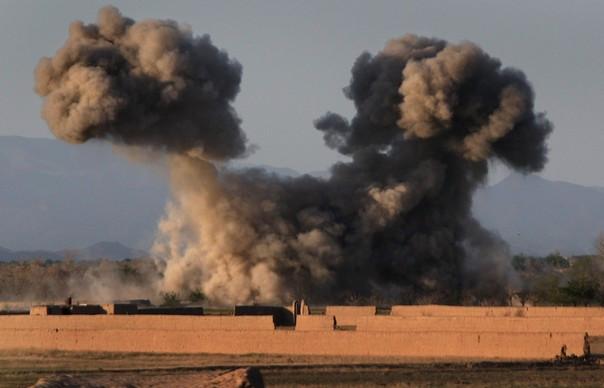 A number of Afghan security forces servicemen have been killed in a US airstrike in Afghanistan, according to a statement issued by the US military.
The friendly-fire incident occurred in Afghanistan's Helmand Province late on Friday afternoon, the US military said in a statement.
"During a US supported ANDSF [Afghan National Defense and Security Forces] operation, aerial fires resulted in the deaths of the friendly Afghan forces who were gathered in a compound," the statement reads.
The US military has notified the Afghan authorities and launched an investigation to "determine the specific circumstances that led to this incident."
No information on the specific number of casualties resulting from the airstrike was immediately released.