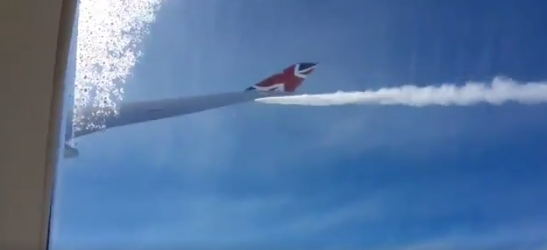 Virgin Atlantic's Boeing 747 flight #VS65 from London Gatwick to Montego Bay was struck by lightning shortly after take off at 1150 UTC this morning.
My Travels!? Ten mins into a long haul flight & struck by lightening. Currently dumping fuel to try head back to Gatwick #flying #planes #no pic.twitter.com/fCcTsk71pg

— Nick Kenton (@NiXakaNick) March 22, 2017
The Boeing 747-400 (reg. G-VLIP) dumped fuel over the channel and returned to London Gatwick.
It safely landed at 1250 UTC runway 26L. The aircraft is 16 years old.
The flight is postponed. Takeoff scheduled at 1630 UTC.